If you manage an e-commerce store, there's no question you hate dealing with returns. Unfortunately, this is the "nature of the beast," well, the e-commerce beast.
Over 600 million products were sent back to merchants in 2020, and this trend is continuing, with no signs of slowing down.
Image Source
While it can be problematic for some online retailers, there are some tips and tactics you can use to help reduce your e-commerce store's return rate.
Read More: Buy Now, Pay Later – Improving Your E-Commerce Conversions 
Proven Strategies to Reduce E-Commerce Returns
Are you interested in learning how you can reduce the returns to your e-commerce business? If so, consider some of the solutions found here.
Offer a Gracious Return Policy
Promise your customers that the return policy will be simple and fast – then make sure it is. Doing this empowers customers to move forward with the purchase. They have confidence if something isn't what they expected or want, they can send it back without any worries.
One of the worst things you can do is restrict your return policy to try to save money. If you don't offer to cover shipping, a customer will go elsewhere to make a purchase.
Incentivize Exchanges
According to one survey, it's estimated that 57% of shoppers will replace an item they returned, while 16% will go to a different retailer to find the same item. If you make your exchange process simple, you can capture this revenue and keep your customers coming back to you rather than the competition.
Try offering immediate refunds for any returns customers make to your e-commerce store. Also, offer fast exchanges for products of the same value. If customers wait for the return to process, they will be more willing to spend the returned money with you.
Segment the Customer Database
When you segment your customer database, it will be beneficial in preventing returns. The process is like how you would segment for marketing purposes.
The goal is to identify traits, behaviors, trends, and other beneficial metrics to make smart decisions as you move forward. How effective this strategy depends on the depth of your metrics and your returns and handling process.
Give Detailed Product Descriptions 
A key element that applies to product returns is if it doesn't live up to customer expectations set by the website. It is frustrating to get an item you waited for only to realize that it isn't what you wanted or needed.
Improving your product descriptions is a great way to eliminate this type of customer disappointment. Be sure your customers know exactly what they are ordering so they won't be disappointed when it arrives.
Are you ready to improve conversions for your fashion e-commerce store? If so, we have all the secrets you have been searching for. Check them out here.
Read More: To Buy or Not to Buy? Why Opting for Rent-to-Own Products Is Good for You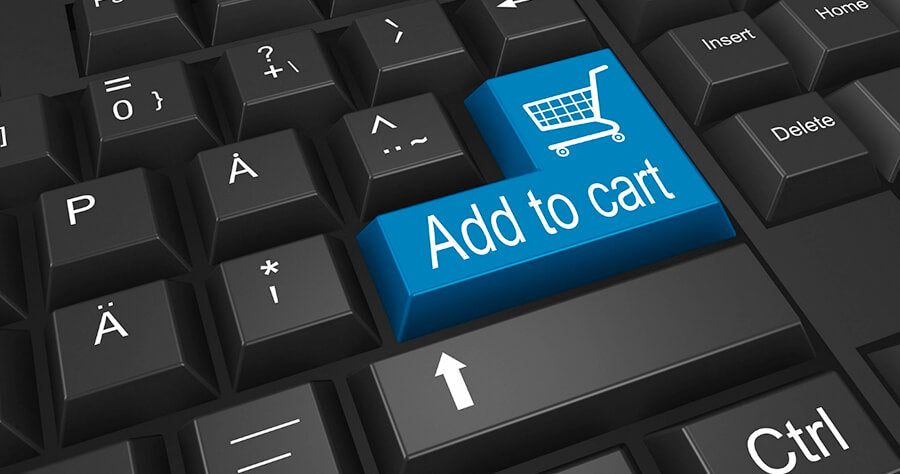 Image Source
Have High-Quality Images for Each Product
About 22% of all returns are made because the product did not look the same when it arrived in the online picture. One of the biggest reasons this happens is because of poor-quality product images.
While this recommendation may seem obvious, you may be surprised to learn how many e-commerce managers overlook the importance of quality images.
Utilize a Dynamic Sizing Chart
It's important to make sure that you make finding the right size simple. You need to add a dynamic sizing chart to your website that provides clear sizes and measurements so customers feel confident they are ordering the proper size.
It's also important to note if your clothing items fit big, small, or TTS (true-to-size). This is all information that online clothes shoppers are searching for and can help reduce the number of returned items.
Improve the Value of Customer Reviews with Detail Categories
There's no question that customer reviews are a powerful tool for e-commerce businesses. In fact, most shoppers read at least a few prior customer reviews before making a purchase.
To make your customers' reviews leave even more beneficial for future customers, including detail categories. This can be for any feature or detail you want to show about your product. For example, sizing,
Offer Product Videos
If your customers have sent back items because they aren't meeting the expectations that you set in your product descriptions, you should add a video element to the page. Today, product videos are more popular than ever and can significantly improve your conversion rates.
With product videos, you can show the functionality and scale of your items without any issues. It is one of the easiest and fastest ways to improve your site's conversion rates.
Learn from Customer Feedback
If you have customers who leave you reviews or feedback, you need to listen to what they are saying. This is particularly important if you have more customers saying the same thing about your products.
Send Post-Purchase Communication
Do you follow up with your customers? If not, you are missing a huge opportunity. Along with saying "thank you" for your purchase, you can see if there is anything you can improve on or even offer them a discount to come back and shop with you again. This is a great opportunity and one you don't want to miss out on.
Image source
Improve Your Policies, Communication, and Product Pages to Reduce E-Commerce Returns
When it comes to reducing your e-commerce returns, there are more than a few things you can do and try. Start with the tips and tactics here, and you will likely see significant improvement in the number of returns you have coming through.
While returns can be frustrating, they are part of the e-commerce realm. However, learning to minimize them will help you increase your profits and achieve even more success with your business.
Learn more about how to start an e-commerce business right and how to make money with e-commerce by checking out our site. Read our story and check out why influencers are a bit part of any store's success.
Read More: Technology and the Future of Manufacturing