A selfie stick is a device that can be used to take selfies from a distance. It is an extendable arm with a handle at one end and the other end has a clamp that holds the camera. The selfie stick is usually connected to the camera by Bluetooth.
Selfie sticks are of different types and it is always great to understand your needs before buying one. There are bluetooth selfie sticks, selfie stick tripods, and 6 in 1 wireless bluetooth selfie sticks! Check out all of them and decide which one fits your needs!
#1. Introduction: Why Use a Selfie Stick?
Selfie sticks can be used as a tripod to take a selfie from a distance, or to take group selfies. You can use this device to take photos of yourself, or with your friends and family.
There are many benefits of using a selfie stick. One of the main advantages is that you don't have to ask someone else to take the photo for you. With a selfie stick, you can take pictures from any angle and distance which makes it easier for people who are shy or not as confident in front of the camera.
#2. How to Take the Perfect Selfie
Selfies are the new way of taking pictures📷🎞️. Nowadays, people prefer to take their own selfies and share them on social media instead of stop a random on the roads to take a picture guessing your perfect angle.
The best way to take a perfect selfie is by using a selfie stick. A selfie stick is an extendable rod that you can attach your phone to in order to get a better shot of yourself. The stick can be extended and retracted depending on how far away you want the camera from you. You could also use it as a tripod if you wanted to set up some shots with friends or family members in the background without having them come close enough for their faces to show up in your shot.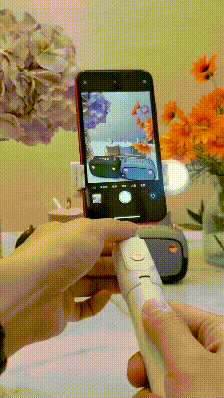 #3. Bluetooth Selfie Stick or Wired Selfie Stick?
For those who are looking for a wireless camera shutter, they can go with the Bluetooth Selfie Stick as it has a built-in Bluetooth remote shutter release. It is also compatible with most of the latest smartphones which are Bluetooth enabled.
Click here:https://hekka.com/collections/selfie-sticks-tripods
The Wired Selfie Stick is more suitable for those who want to take pictures in conditions where there is no signal available. The wired remote shutter release can be used to take pictures even when the phone is inside your pocket or purse.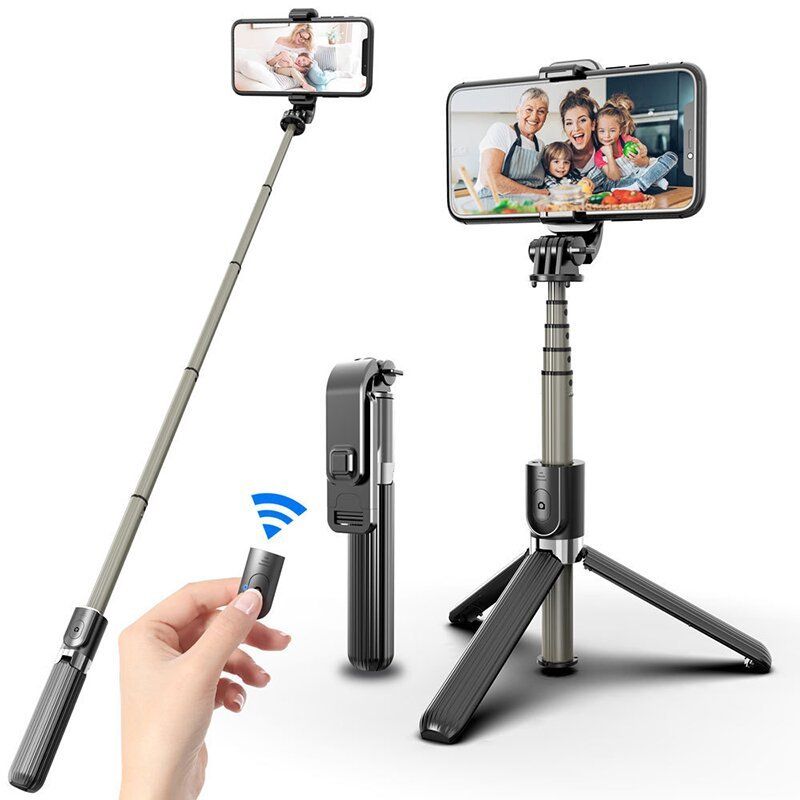 #4. Selfie Stick Accessories You Might Want To Add On To Your Purchase
A bluetooth camera remote control can be used to take a picture from a distance, which is convenient for selfie enthusiasts📷🎥. A bluetooth selfie stick may come with a bluetooth camera remote control and can be used as both a selfie stick and light stand.
A bluetooth wireless selfie stick is an innovative product that has the ability to take selfies at different angles, but it has its drawbacks. For example, it might not work well when the phone is in your pocket or purse.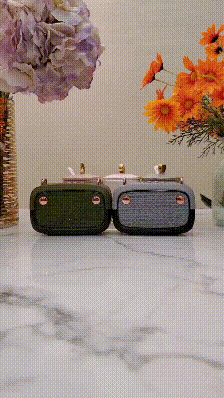 | | |
| --- | --- |
| Product Name | Bluetooth Selfie Stick, 6 in 1 Wireless Bluetooth Selfie Stick |
| Material | Stainless steel, silicone, plastics |
| Package size | 195 x 44 x 46mm |
| Maximum Extendable Length | 76cm |
| Bluetooth maximum distance | 10m |
| Weight | 134g |
Hekka promotion - 6 in 1 wireless bluetooth selfie stick: https://hekka.com/products/6-in-1-wireless-bluetooth-selfie-stick-28-tall-selfie-stick-tripod-combo
#5. Conclusion and Tips For Successfully Using A Selfie Stick
Selfie sticks can be used to take photos of yourself and your friends or family in a whole new perspective.
Tips For Successfully Using A Selfie Stick:
- Again, find the right selfie stick for you! There are many different types of selfie sticks on the market, so it is important to find one that suits your needs and is under your budget.
- Choose a selfie stick with remote. If you want to take selfies without having to use your hands, then you should choose a selfie stick with remote control.
- Consider using a tripod, if you want to take high quality pictures!
Now is Hekka Flash Sale! Welcome to get big discount from Hekka Promotions:https://hekka.com/pages/promotion