Description
Product Description
1MORE PISTON FIT IN-EAR HEADPHONES


ERGONOMIC VERSION OF OUR AWARD-WINNING PISTON CLASSIC - oblique angled ear fittings naturally match your ear canals. 3 sets of included ear tip sizes ensure a proper fit for all. They're more comfortable and less likely to fall out, freeing you to enjoy your music.
RETRO MEETS MODERN DESIGN - iPhone-matched colors on an aluminum alloy body merge a timeless esthetic with your current device.
DYNAMIC DRIVER - dual layer composite driver with aerospace grade titanium delivers sizzling highs, present mids, and powerful bass.
TUNED BY A GRAMMY WINNING SOUND ENGINEER - 1MORE collaborated with internationally acclaimed sound engineer Luca Bignardi to perfect the final tuning to deliver a precise representation of your favorite artists intended sound.
SUPERIOR MEMS MICROPHONE - in-line microphone conveniently located allows you to take calls without cross-talk or background static.
SUPERIOR DESIGN - The Piston Fit strikes an ideal balance of function and form. Comfort is perfected by 45° oblique angles to perfectly match your ear canals. The driver's dual-layer diaphragm consists of aerospace-grade titanium for fast response and high-end clarity, and PET polymer for dynamic mids and deep bass.
ALUMINUM ALLOY BODY WITH KEVLAR CORE CABLE - Anodized iPhone-colored surfaces are fingerprint resistant and made to last. The piston-shaped body is extremely lightweight and durable. The cable consists of interior enameled copper wrapped around Kevlar fiber to greatly increase durability and is coated with TPE for softness and comfort.
HEALTH CONSCIOUS COMFORT AND SONIC BALANCE - Our lightweight piston design fits comfortably in your ears. Beyond comfort, the snug fit increases noise isolation, fullness, and bass. 1MORE'S commitment to a naturally balanced sound, without the harsh bass and treble boosting prevalent with other brands, produces a fully satisfying listening experience without the need for unhealthy volume levels. We truly want you to hear what your favorite artists intended you to hear while protecting your ears. 


Balanced Vocals, Bass and Lyrics
High-rigidity aluminum body with dual-layered dynamic drivers consisting of flexible PET polymer and light aerospace grade titanium get you enjoy your listening to the full with a profound sonic clarity and balance.
Improved ergonomic design combines multiple ear tip options for a perfect individual fit and air seal for attenuation of outside noise.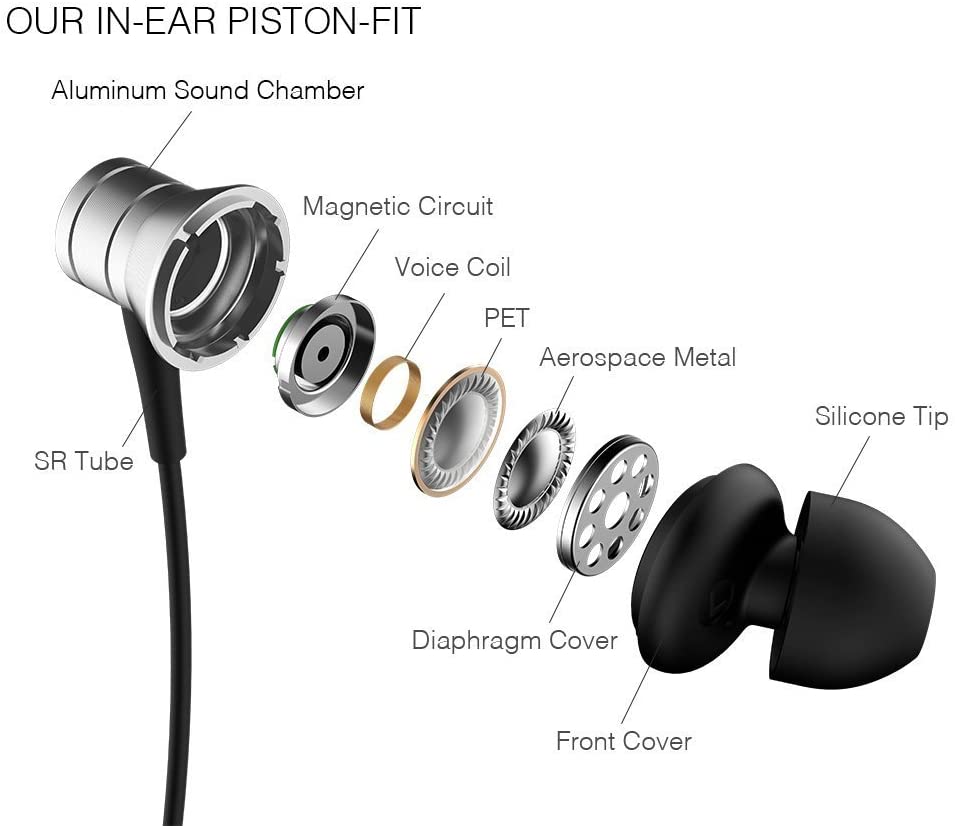 Fashion Meets Modern
Four vivid fashion color styles that all work in full harmony with your life. You can find one to fit your daily outfit, mood and player. Full color matches for your iPhone, iPad, iPod and most Android smartphones.
With more than 20 craftsmanship including CD-grained engraving, highlighted drilling-cutting, sandblasting and anodizing, these earphones are fashion and delicate.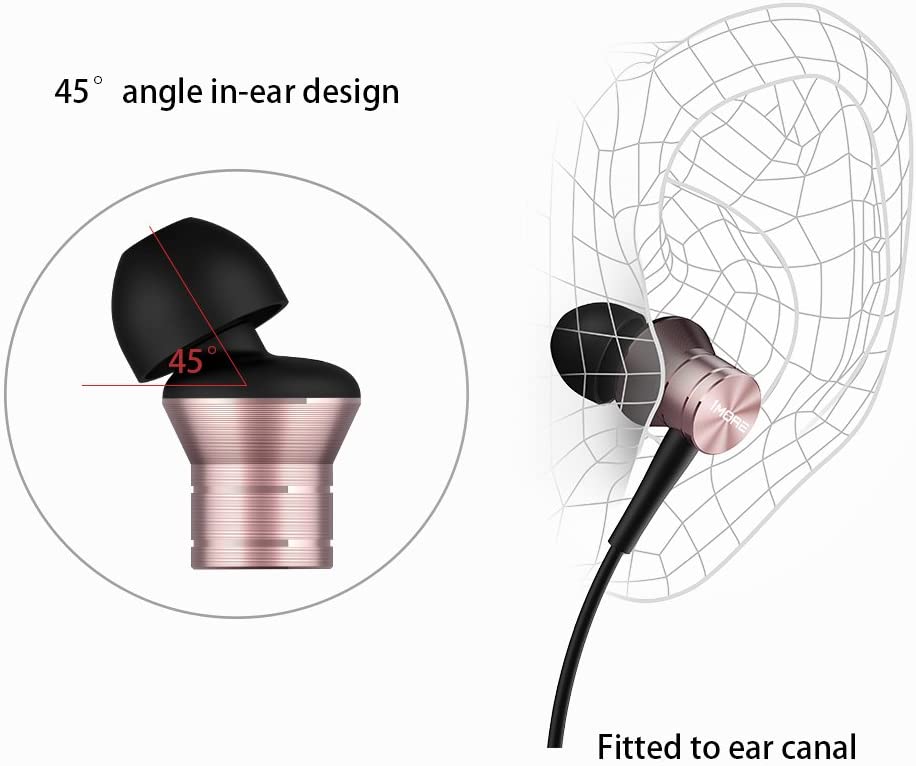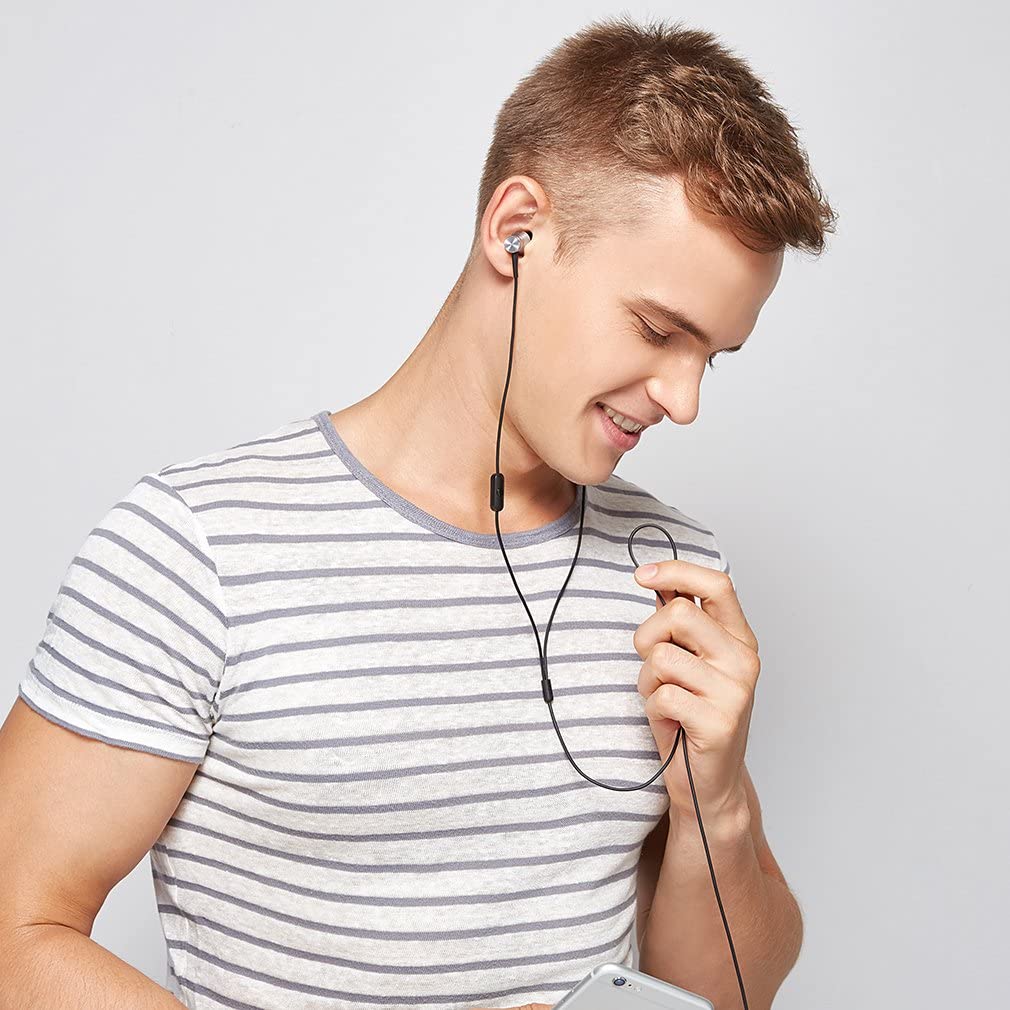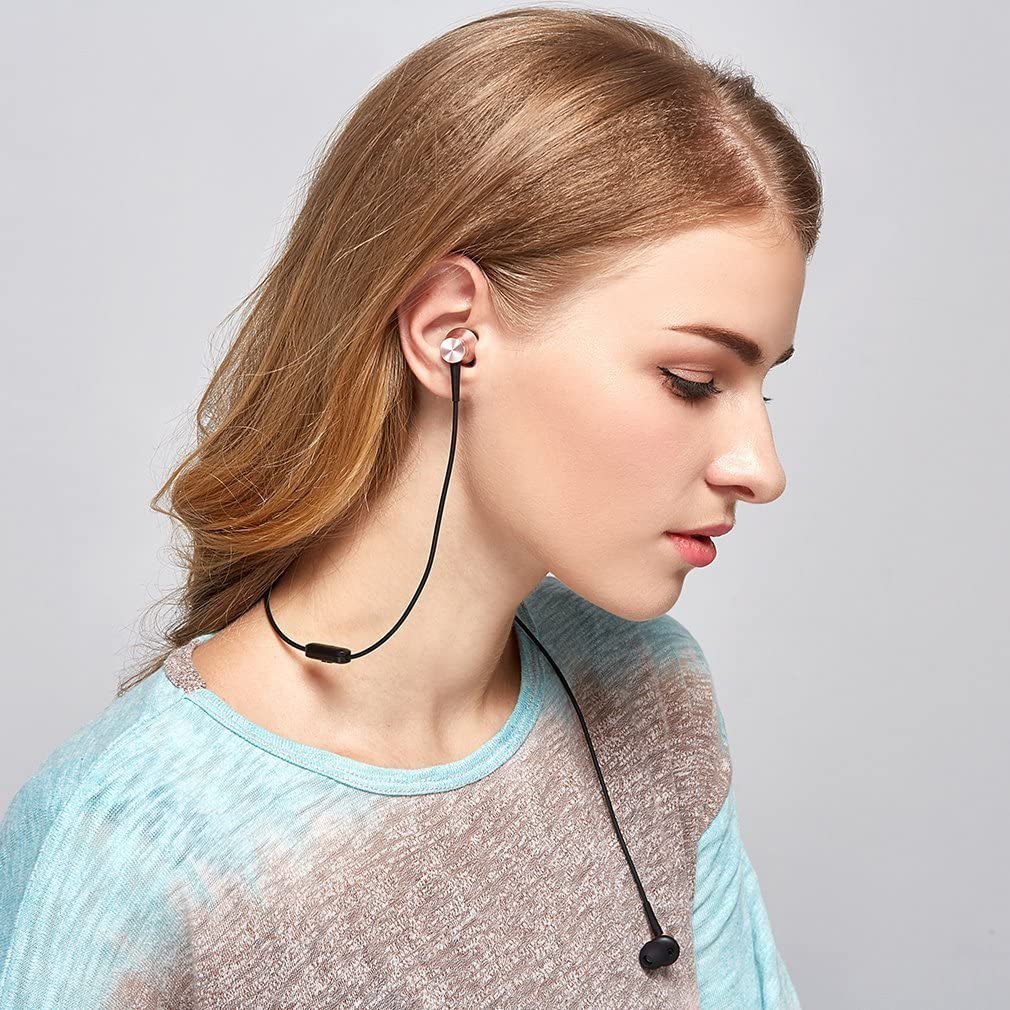 Payment & Security
Your payment information is processed securely. We do not store credit card details nor have access to your credit card information.