Description
Highlights:
Dual-Channel Recording
Double Camera, Double Protection
24-Hour Parking Surveillance
Enhanced Night Vision
Low Light, High Clarity
App Control
Loop Recording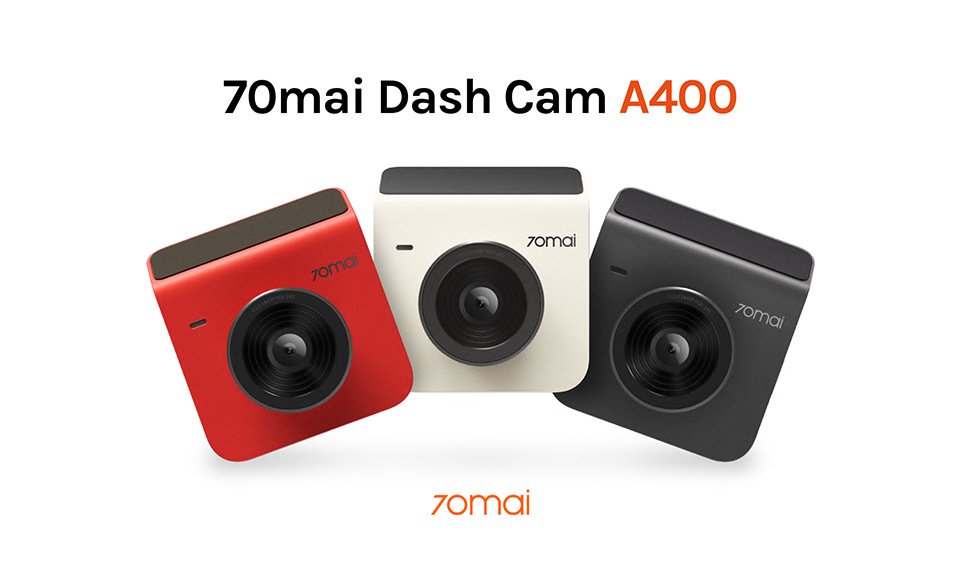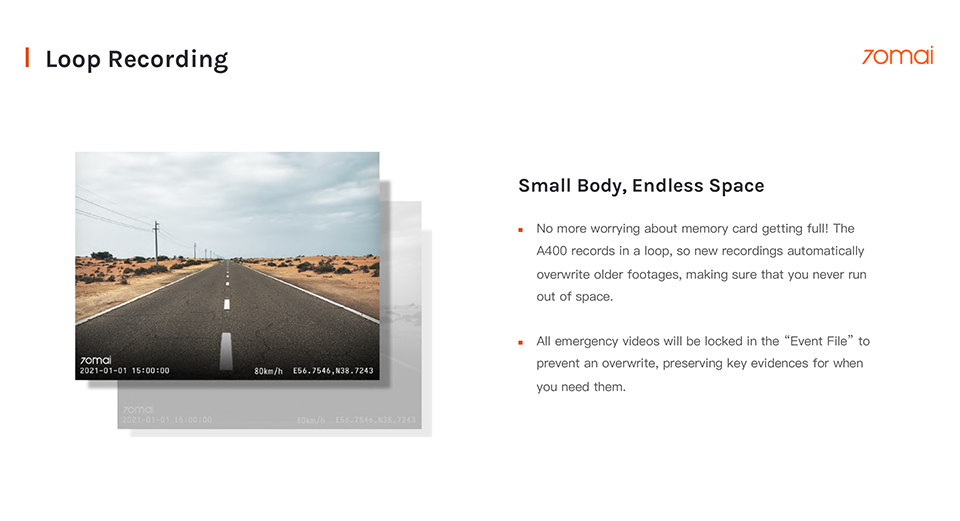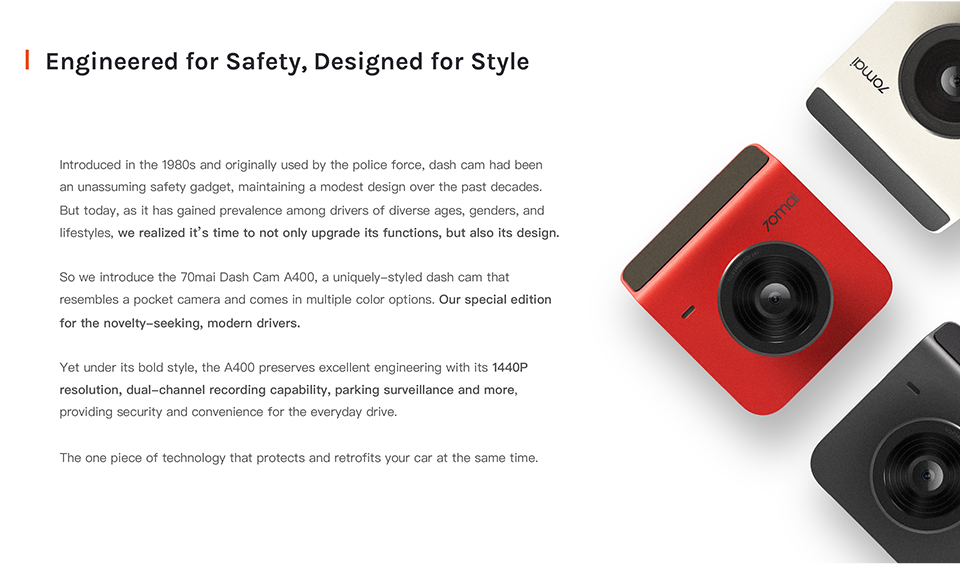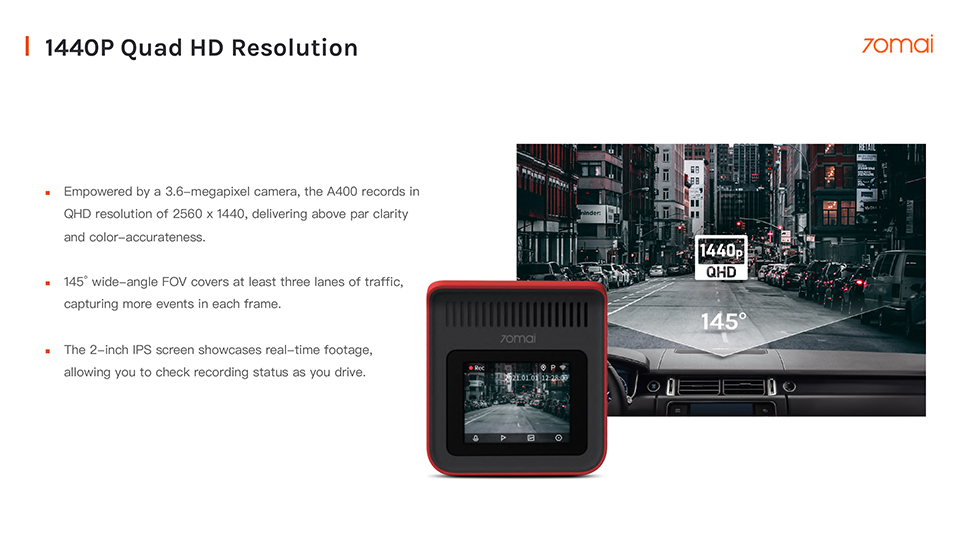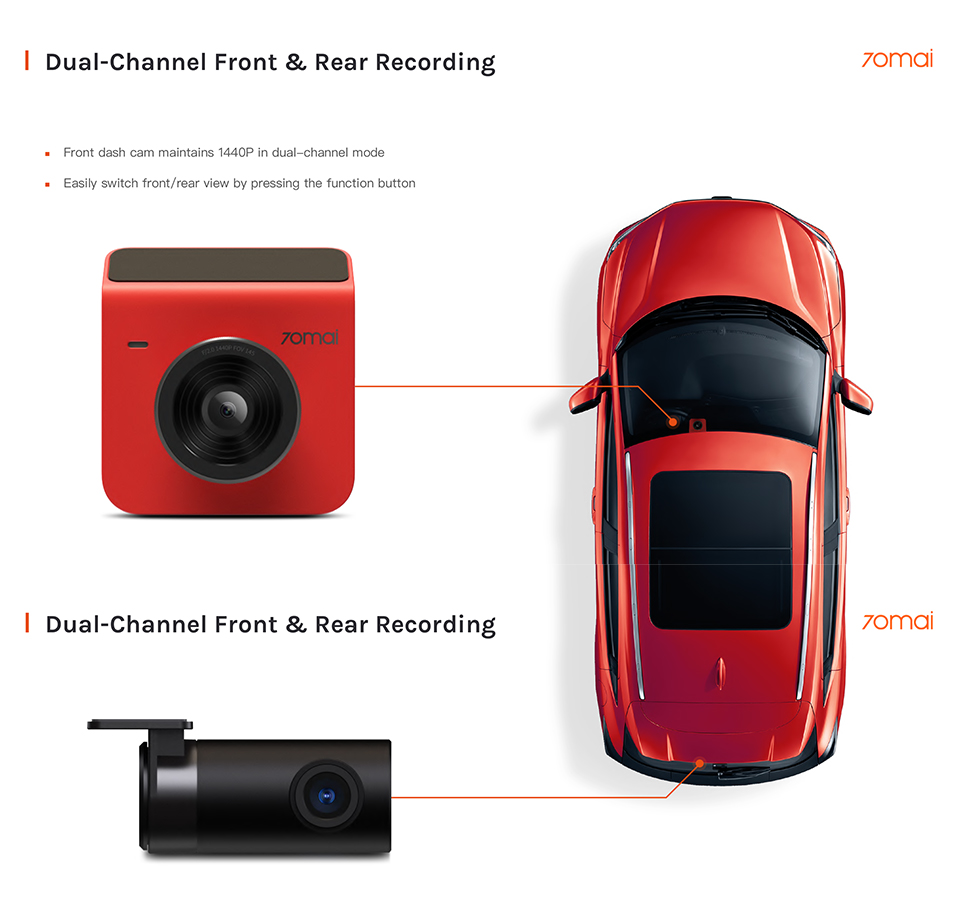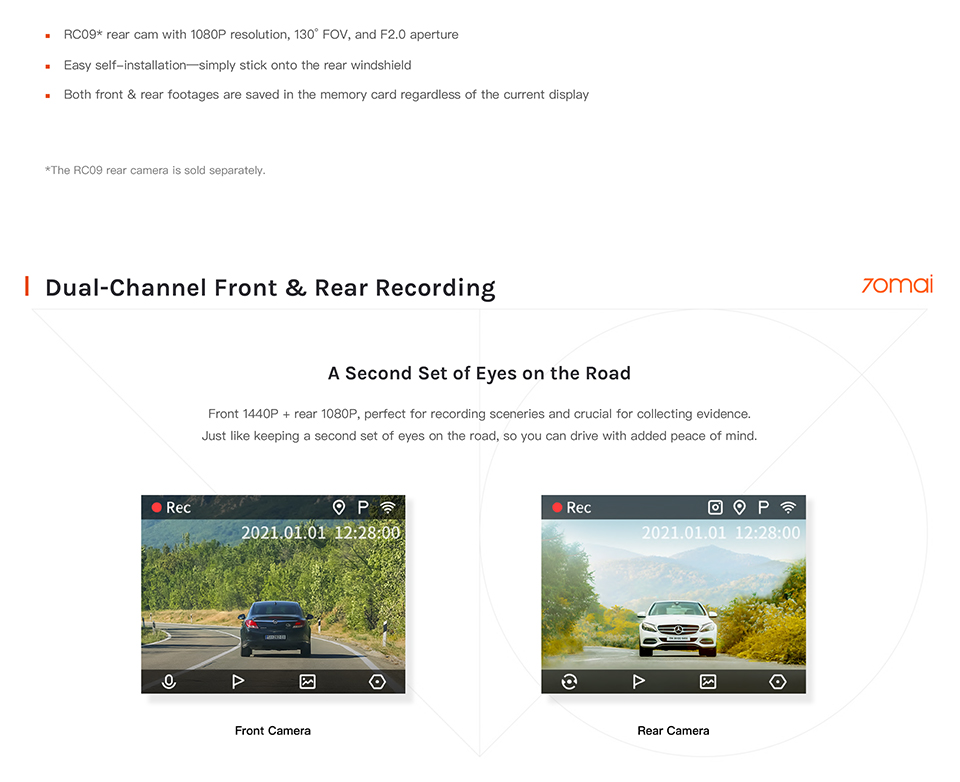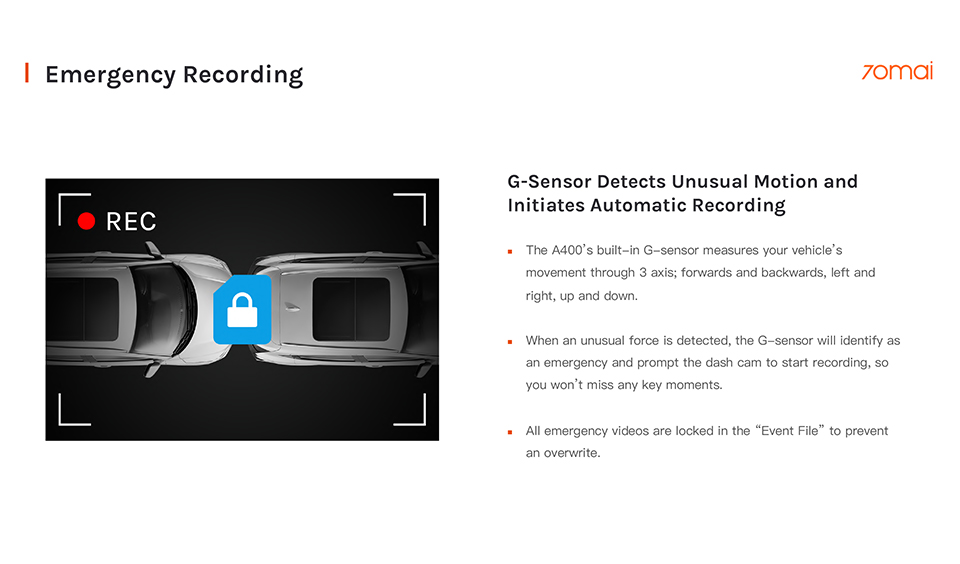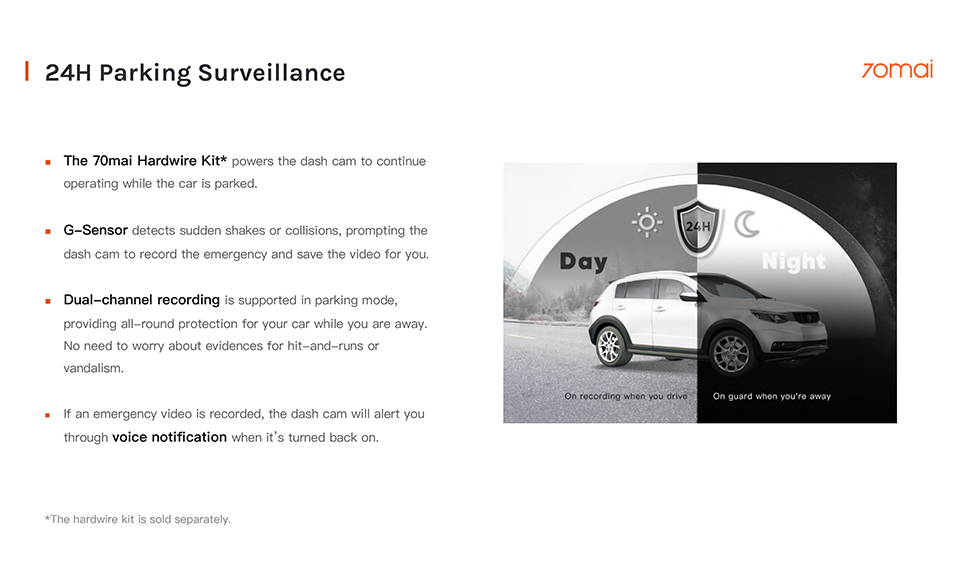 Enhanced Night Vision
With WDR* technology, the A400 automatically adjusts exposure balance when recording in low-light or high-contrast environments. F2.0 large aperture pulls in more light to brighten up dark scenes.
Amazing
Great, beautiful design dash camera, great video quality, easy to set up
Payment & Security
Your payment information is processed securely. We do not store credit card details nor have access to your credit card information.