Description
Are you having some trouble when training your dog?
No matter how much you love your canine companion, The unwanted behaviors leave you feeling at wit's end. In this case, The safe effective dog training collar is the right fit for your dog. Solve behavior problems. Teach basic obedience. Enhances communication. Help accomplish training goals. That is the truly perfect system for someone professional or new to E-collars.

3 Training Modes & 2 Channels
Use 3 training modes including beep, vibration(1-8), and safe Static shock. And the remote features dual channel to support training 2 dogs simultaneously.

Long remote control distance
Advanced anti-jamming technology which supports a strong and stable signal for multiple training environments.Barrier-free remote range up to 1000Ft(333yd). Perfect choice for training around the house or in the yard.

IP67 Waterproof & Durable
The collar receiver is IP67 waterproof which offers your pets the maximum flexibility during the outdoor activities. Besides, it is made of high-quality materials, very durable.

Adjustable Collar & Feature Protection Mode
Fits for 15-120 lbs dogs. And the training collar receiver will go to protection mode automatically if the static mode works continuously for more than 10 seconds, very safe and humane.

Security Keypad lock&Certification
The security keypad lock is the features of dog shock collar. It protects your dog from unintentional manipulation. In addition, the product passed the UL/CE/RoHS/FCC/UC38. 3/MDSD certification test.

How to Use the Dog Training Collar Properly?
1. Read the user manual carefully. Know how to operate the collar before trying it on your dog.
2. Install collar receiver. Choose appropriate contact prongs.
3. Attach the collar to the dog's neck. Make sure that the prongs touch the dog's skin, the collar is comfortable and won't fall off.
4. Start Training Your Dog. Start at beep mode, then vibration mode, if the dog doesn't respond, shock mode is the last choice. Meanwhile, start at the lowest level of every mode then slowly turn to the next level until the dog has a response.
5. Repeat and reinforce commands to understand. Reward their good behavior you wanted.

Package includes
Remote Transmitter *1
Waterproof Receiver *1
Adjustable Collar *1
USB Charging Cable *1
Test Bulb *1
Detailed User Manual *1
Metal Probes


3 Modes:

 

These are beep, vibration and shock. Standard Tone, Vibration and Shock, Both of them used for personalized training. When you find the best level that your dog responds to just stick with it.
IP67 Waterproof:

 

The receiver is IP67. It's waterproof and the fact that your dog can swim freely, take a shower with it and even play in the water can easily prove that. This also means that you can train your dog in different weather conditions.
Safe for Your Pet: Security Keypad lock&Certification:

 

The security keypad lock is the features of dog shock collar. It protects your dog from unintentional manipulation.
Suitable for Different dogs

 

From 15 to 100 lbs dogs, our dog collar is suitable for different dogs. The package contains both long and short contact points which are fit for both short and long-haired dogs.
(Max) train 3 dogs simultaneously.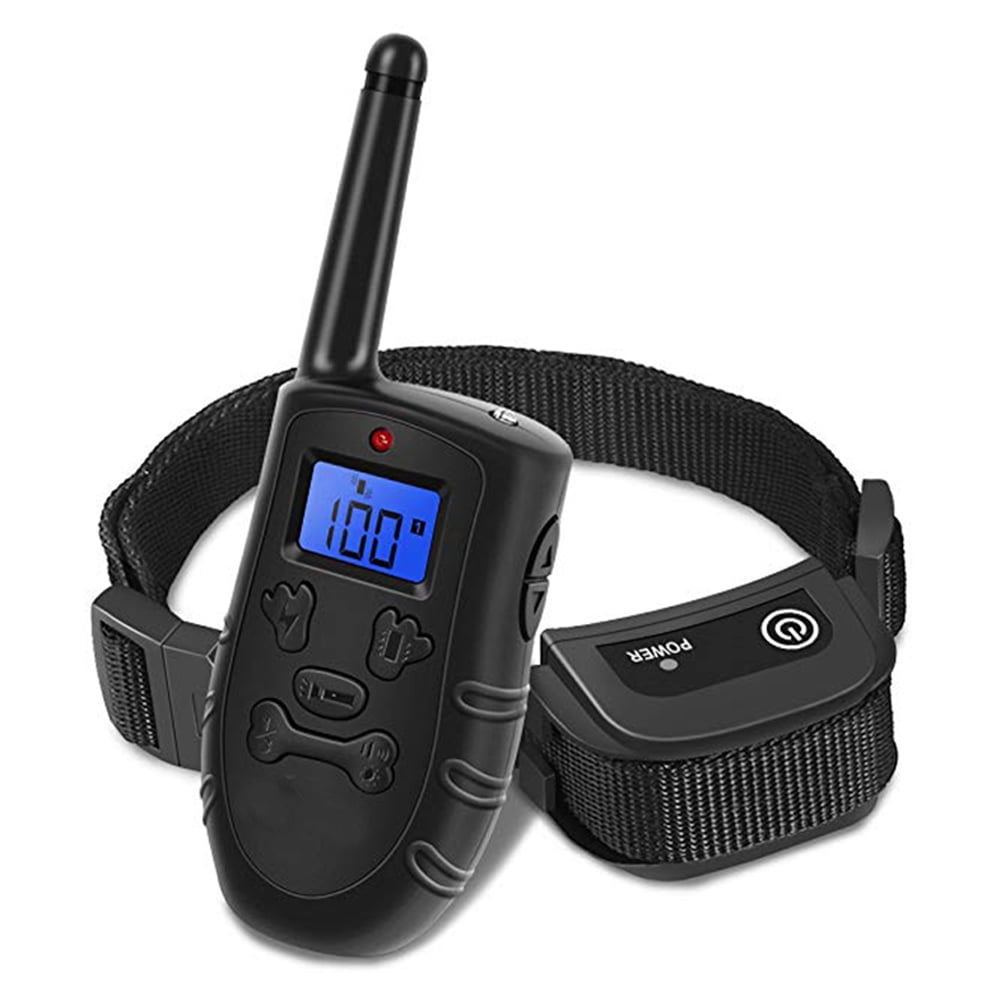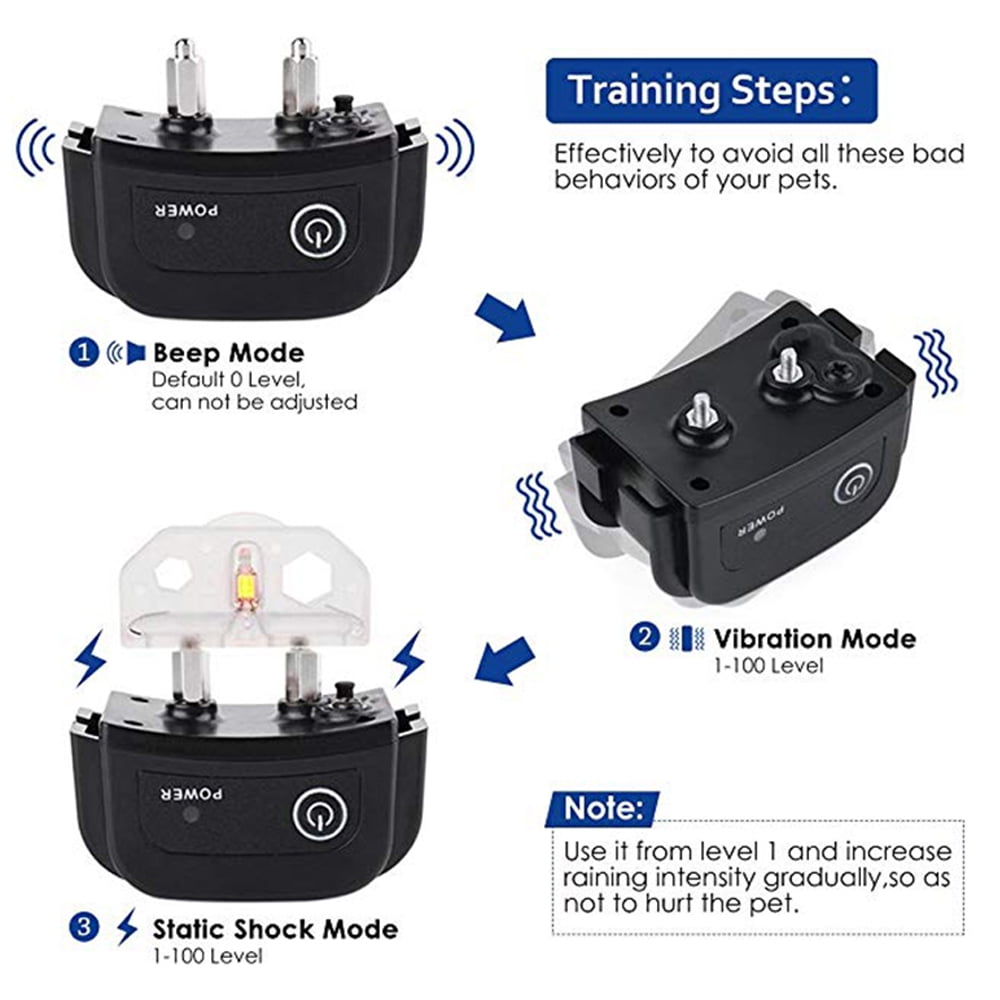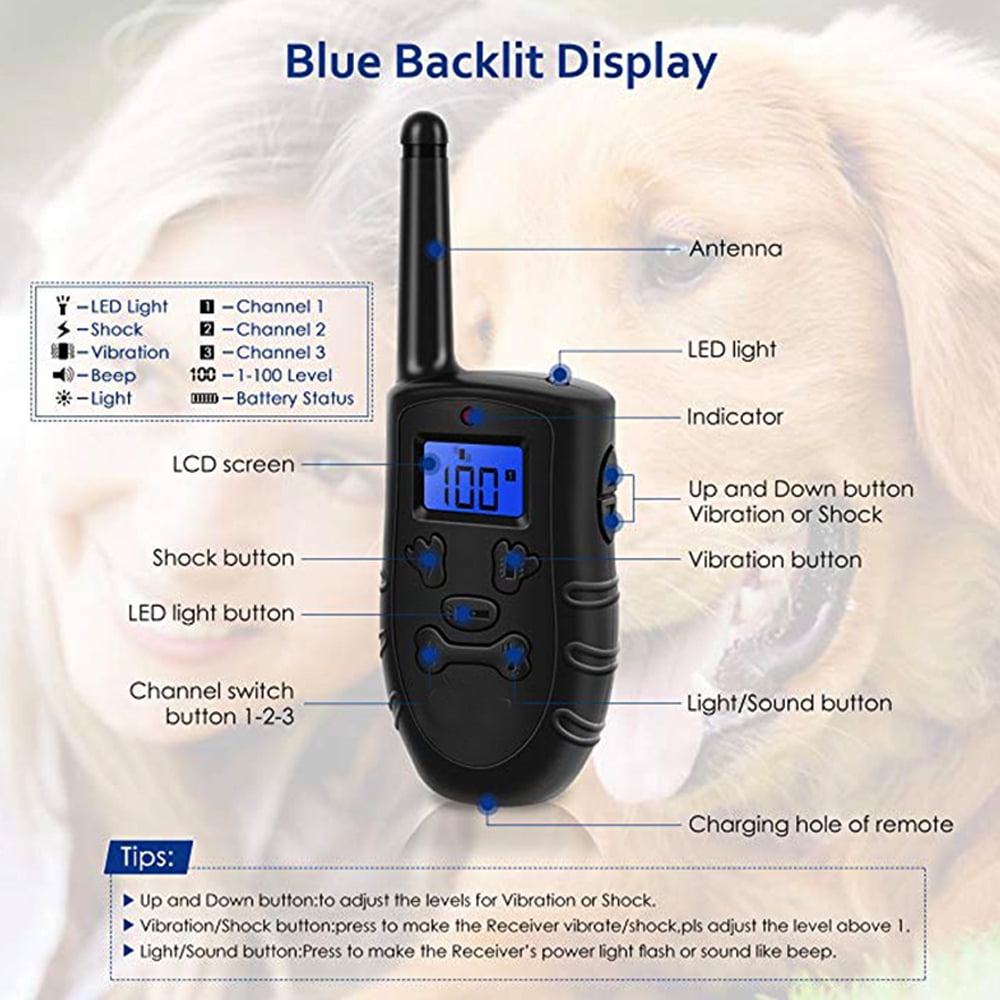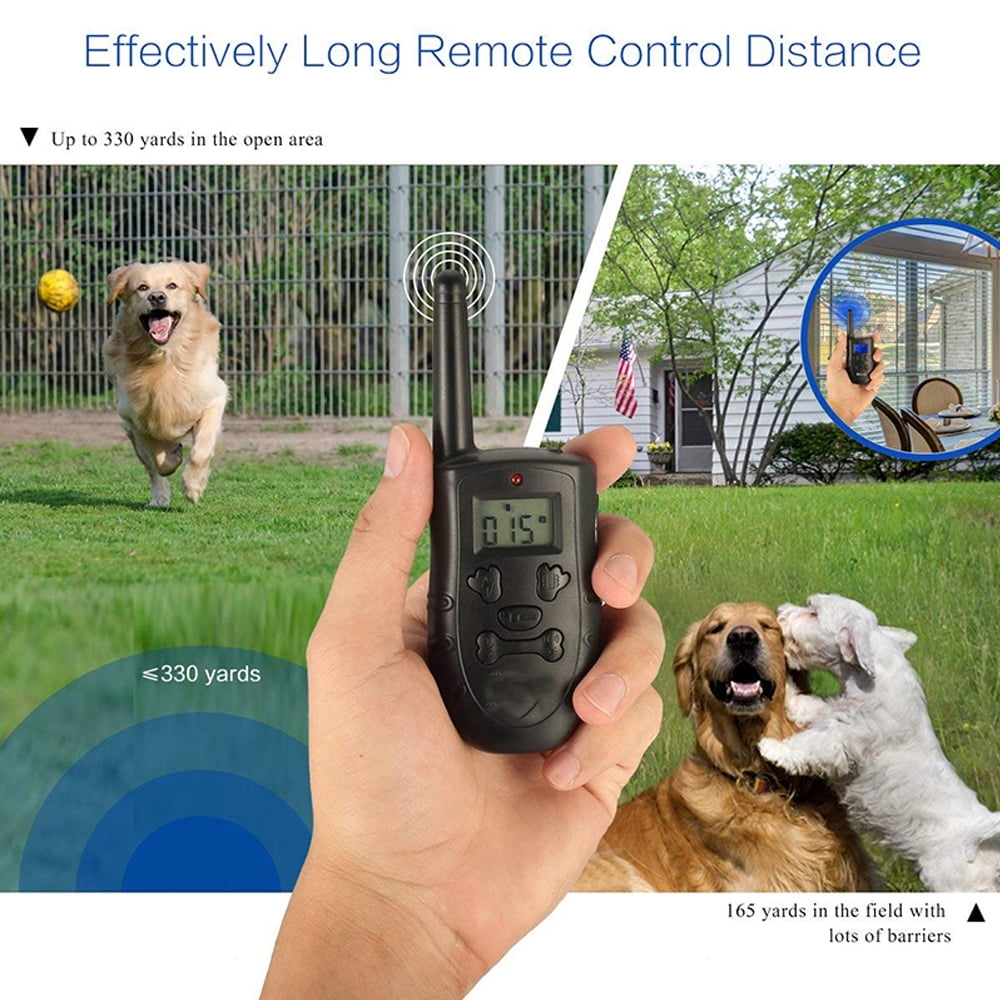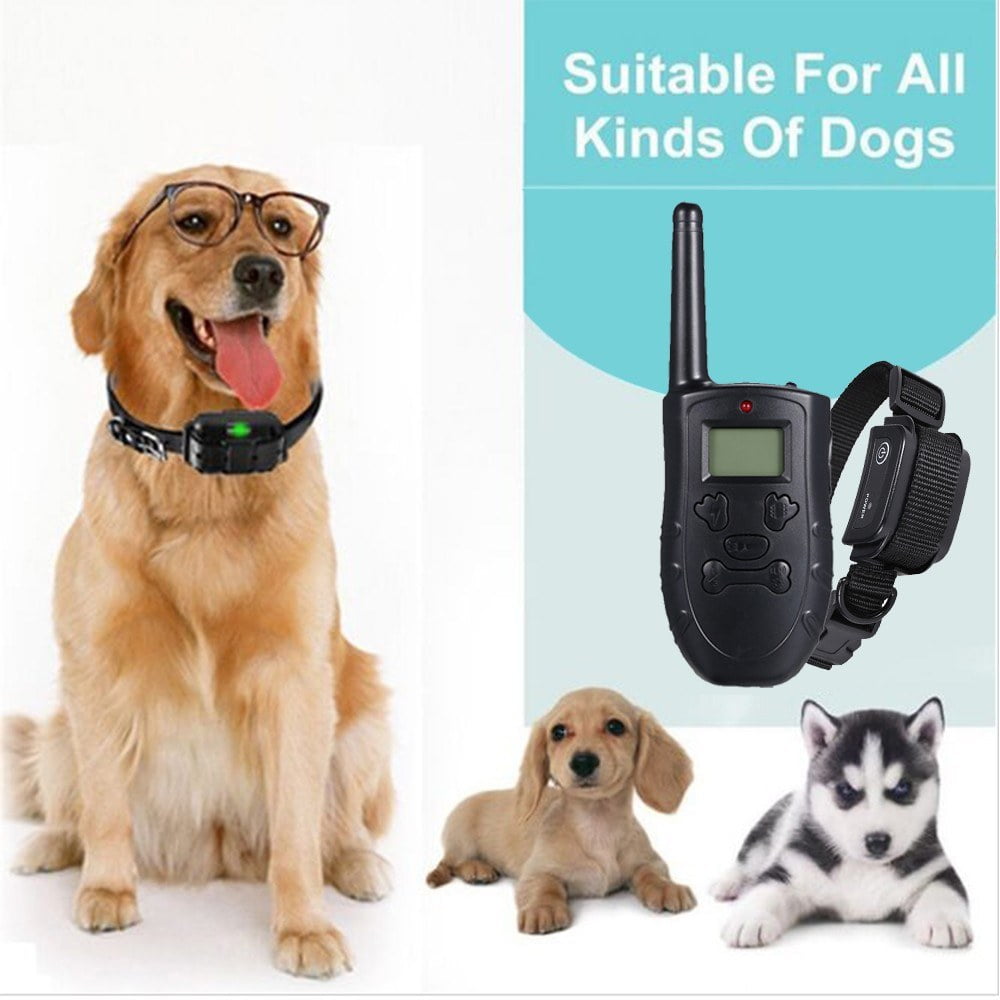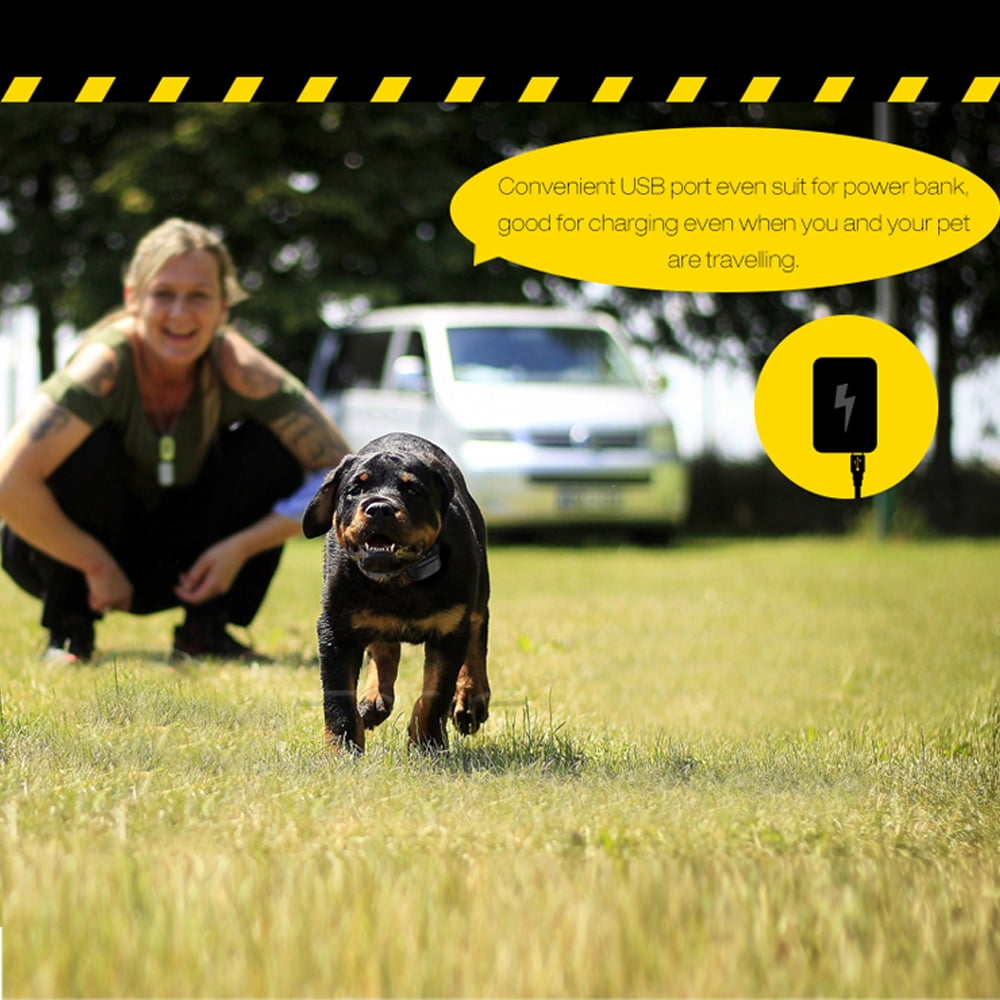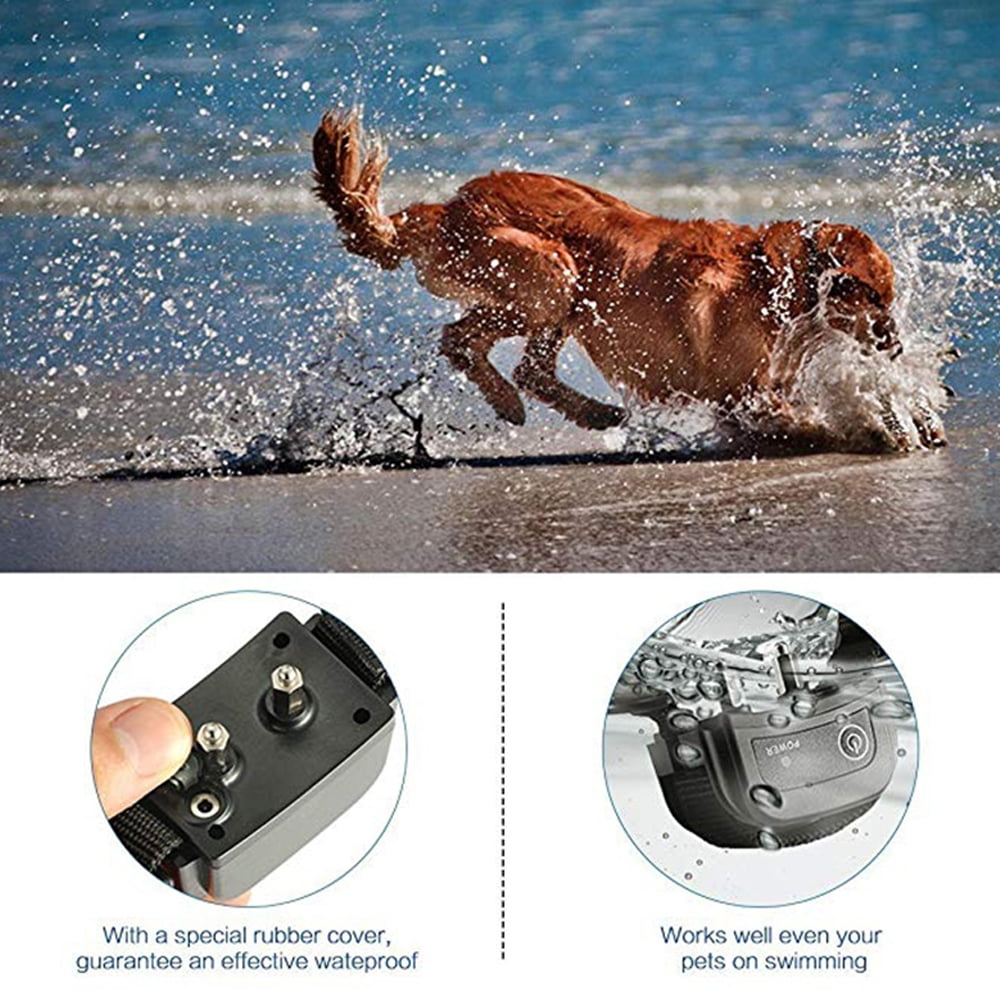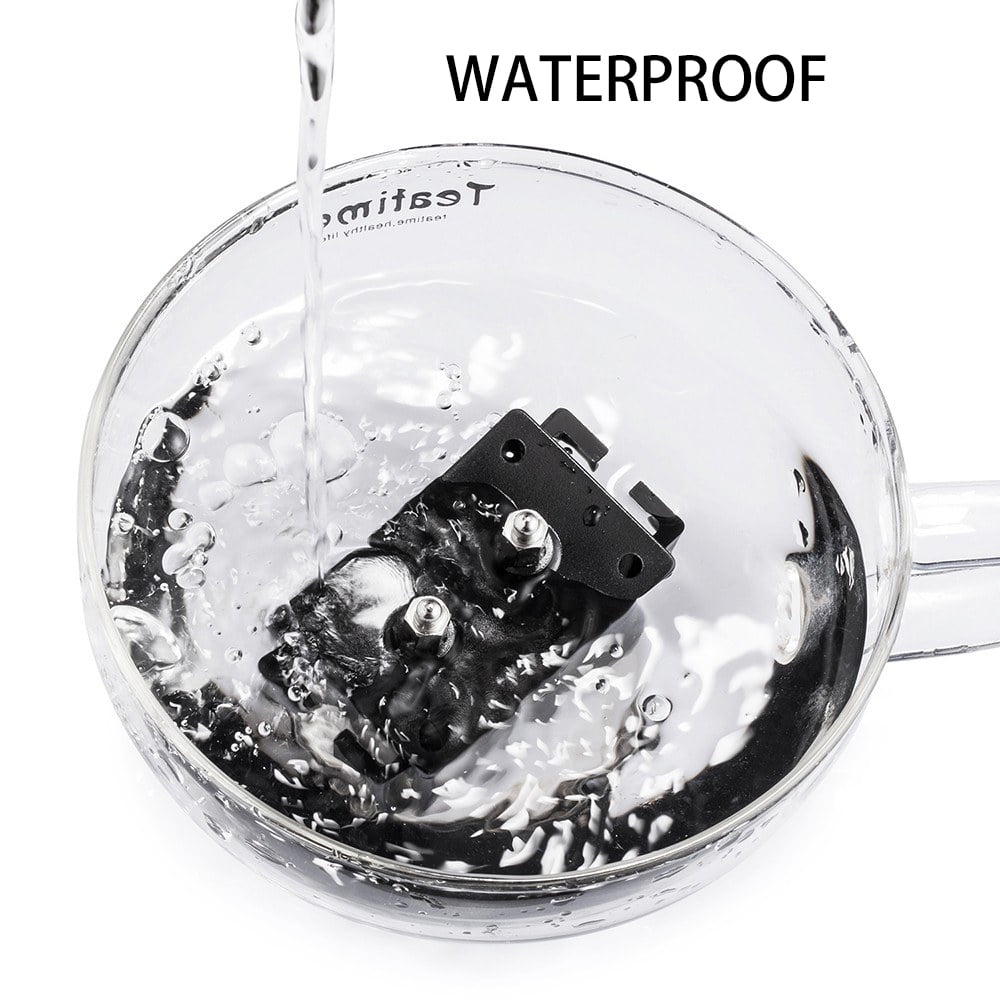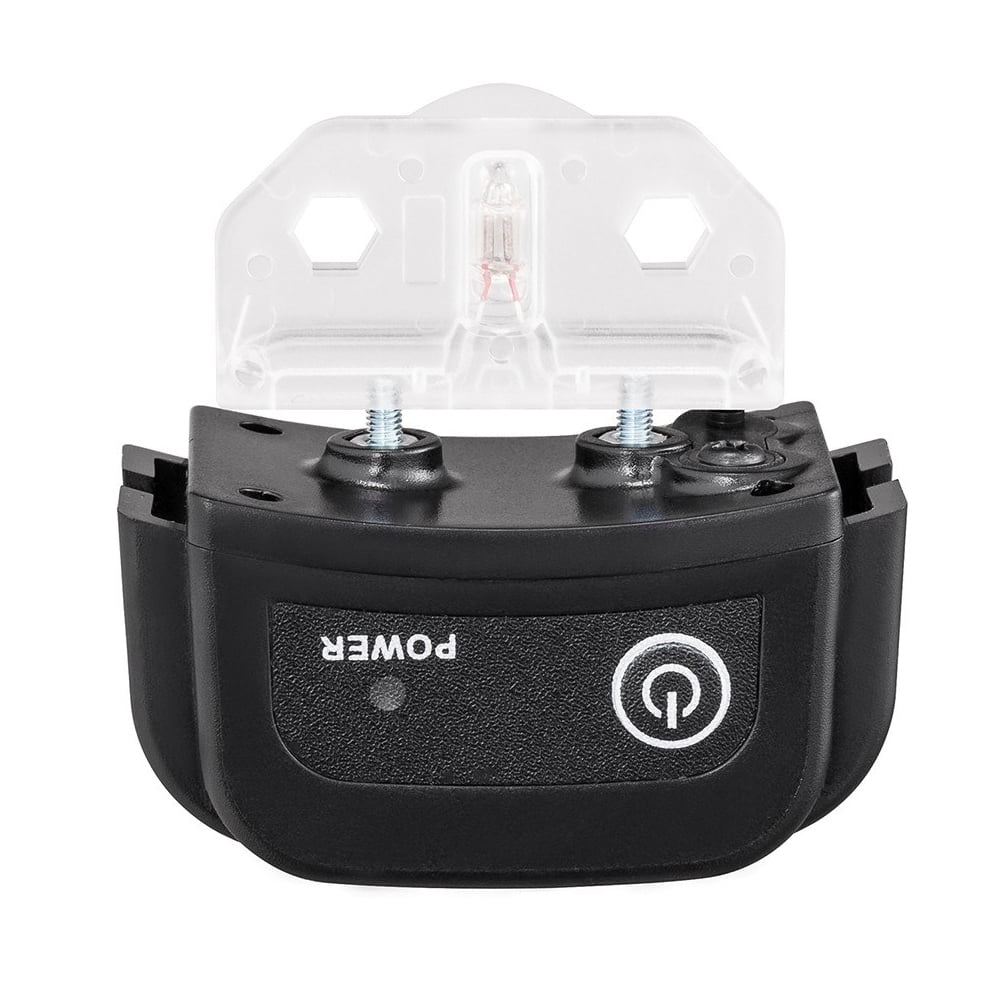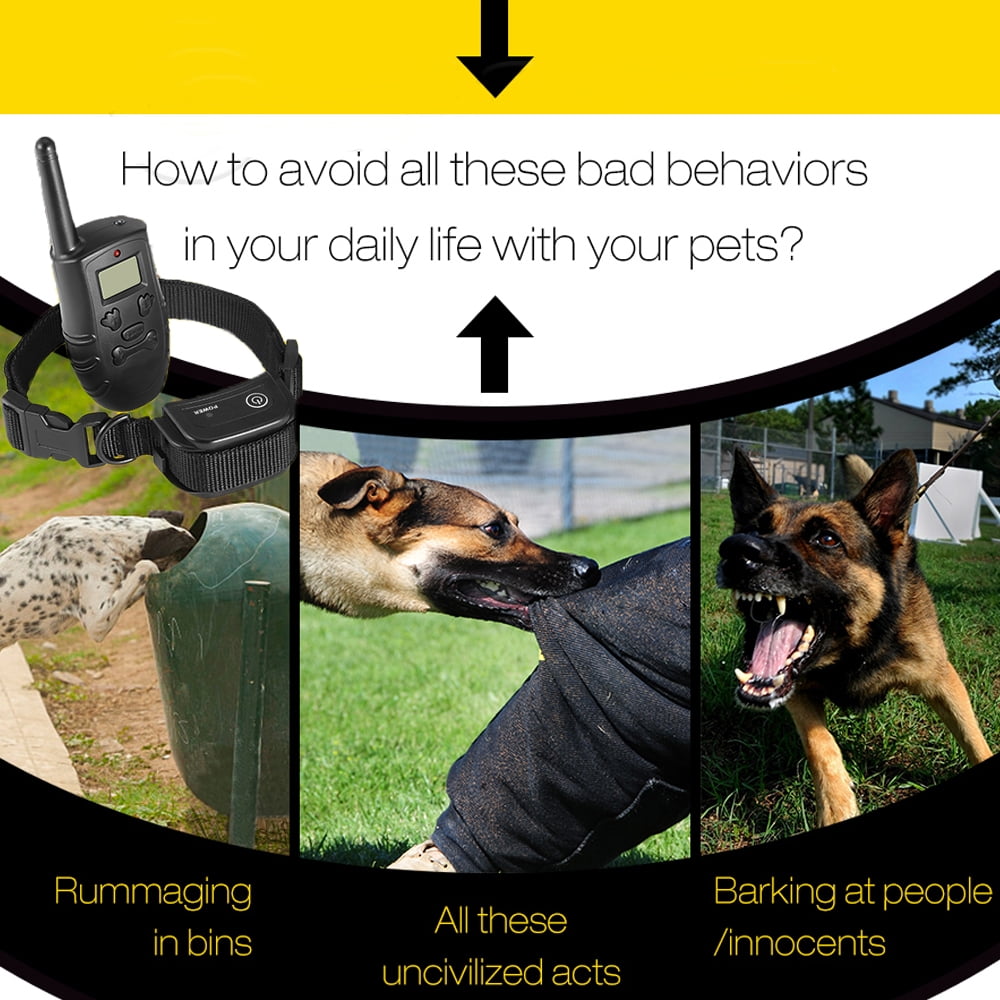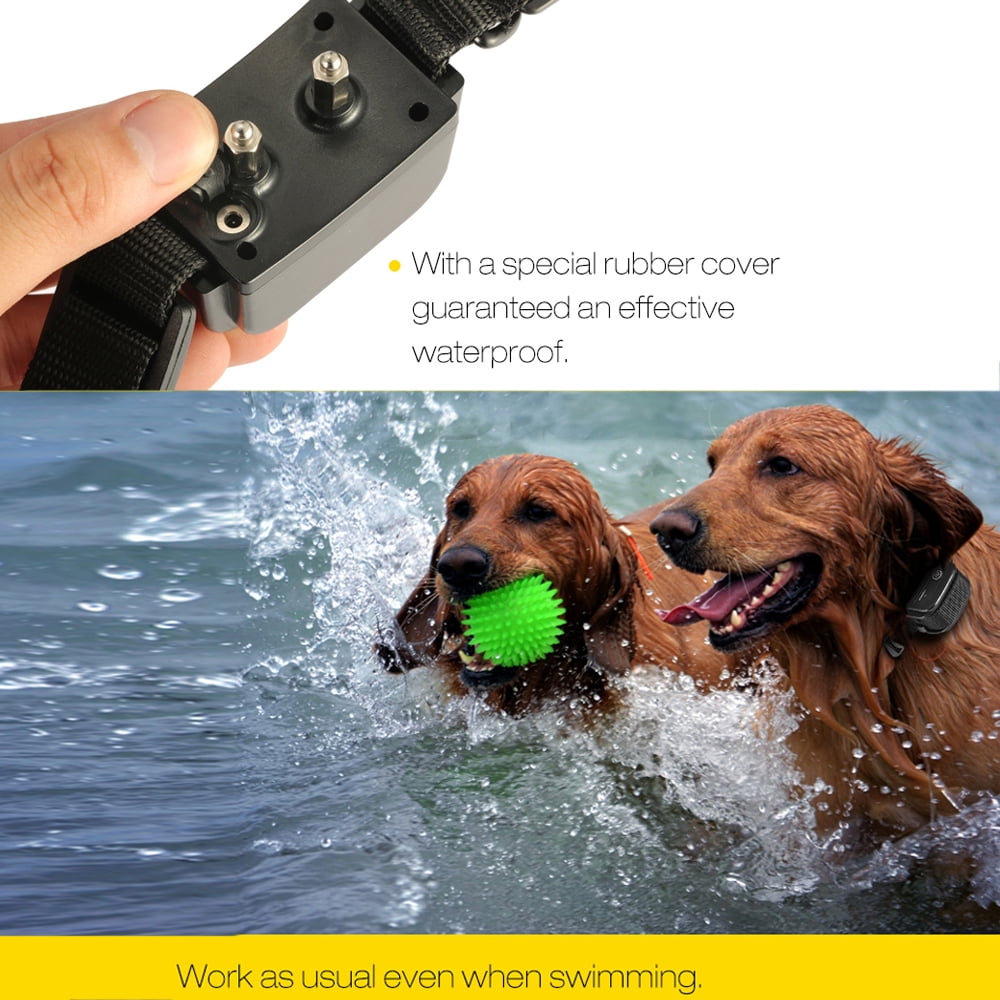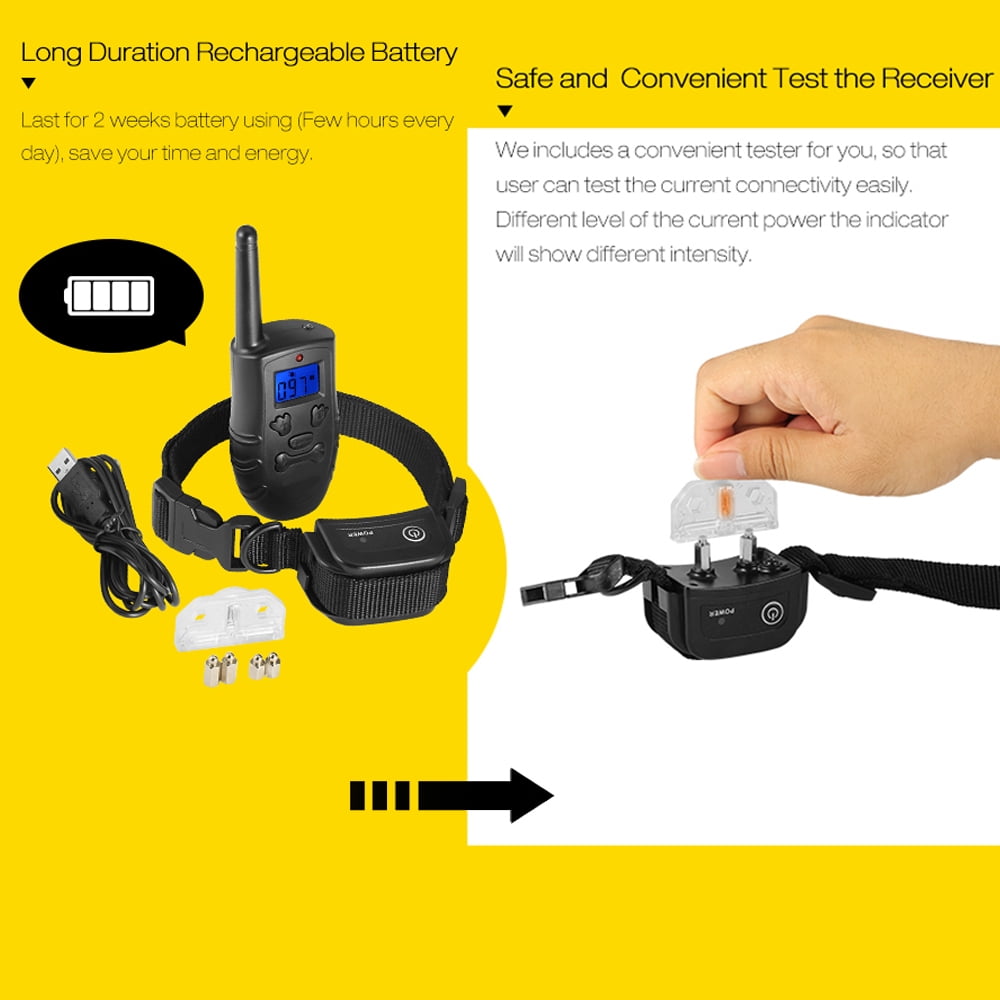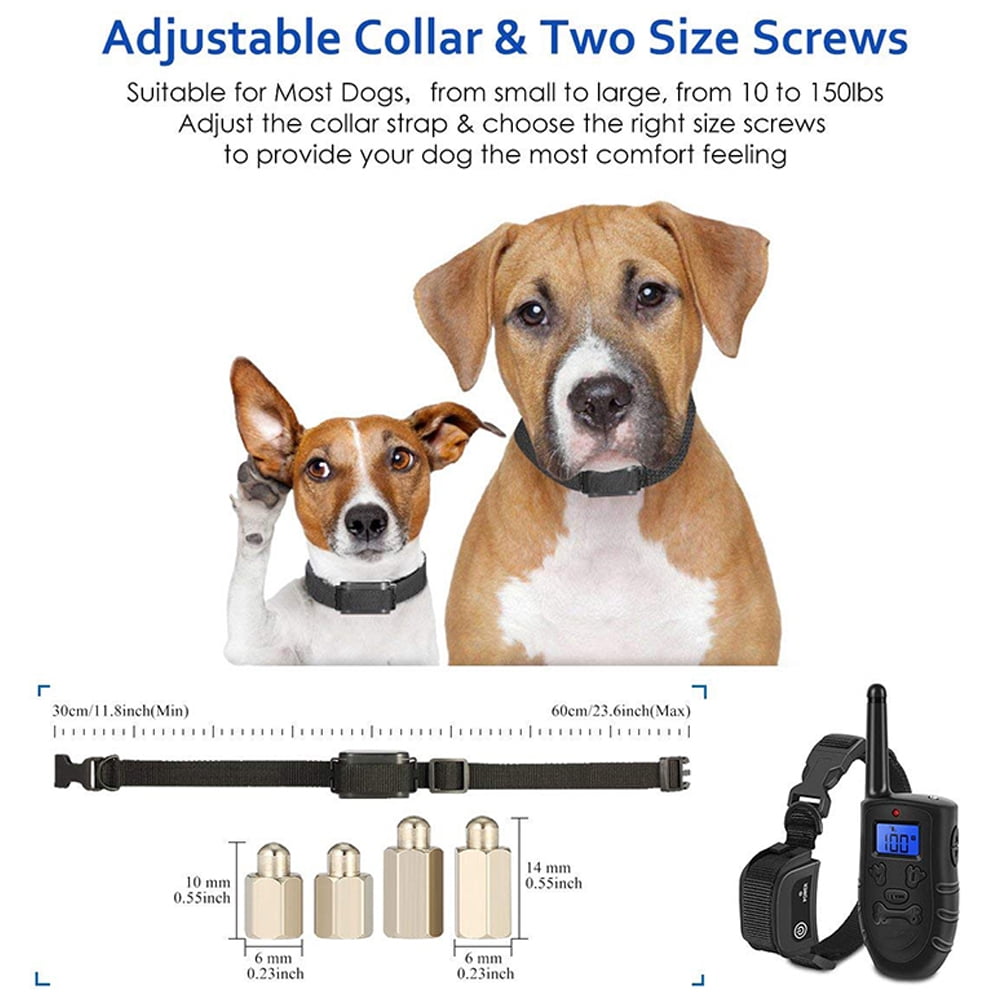 Payment & Security
Your payment information is processed securely. We do not store credit card details nor have access to your credit card information.