Description
How the dog training collar leverages the power of remote training to quickly, easily & professionally help you with improving your dog's everyday behavior. M86 remote training collar is exclusively designed to help professional dog trainers as well as first time pet owners to have their dogs trained in the matter of days.
This dog shock collar has 3 modes-Standard Tone, Vibration and Shock.These modes are design to correct the dog's behavior such as aggression, Peeing in the wrong place, Sitting at the wrong time, Unnecessary barking, and other inappropriate behaviors.


Dog shock collar with remote: The remote allows you to train your pet easily both indoors and outdoors. So you can use it in a park, your backyard, at the beach, or anywhere else.
Waterproof Dog Shock Collar & with backlight screen: The training collar receiver is waterproof IPX67 which give your pet more freedom during the outdoor activities. And the remote transmitter has LCD display with backlight which supports you to train your dog all the time.
Remote Collar Range and adjustable collar: Up to 1100 yards, Rechargeable remote with long battery life and waterproof collar with auto sleep mode. with 6-25inch adjustable collar Perfect for all size dogs(15lbs~100lbs).
Multi-Dog training System: Our dog training collar have A+B channel design, This can train two dogs at the same time.Whether you have one or two dogs, you can easily accomplish the task of training it or them with 1 remote transmitter.
Security Keypad lock&Certification: The security keypad lock is the features of dog shock collar. It protects your dog from unintentional manipulation. In addition, the product passed the UL/CE/RoHS/FCC/UC38. 3/MDSD certification test.

Package includes
Remote Transmitter *1
Waterproof Receiver *1
Adjustable Collar *1
USB Charging Cable *1
Detailed User Manual *1
Contact Points


Quickly and effectively train your dog from up to 1100 yards away; bright training collar is highly visible for added safety.
Waterproof and rechargeable receiver with auto sleep mode and remote activation.
Helps correct barking, wandering off, aggressive leash pulling, approaching strangers and more.
3 training modes including shock, vibration and sound, with eight adjustable levels.
Durable and adjustable nylon TPU collar from 6 to 25 inches long.
Up to train 2 dogs simultaneously.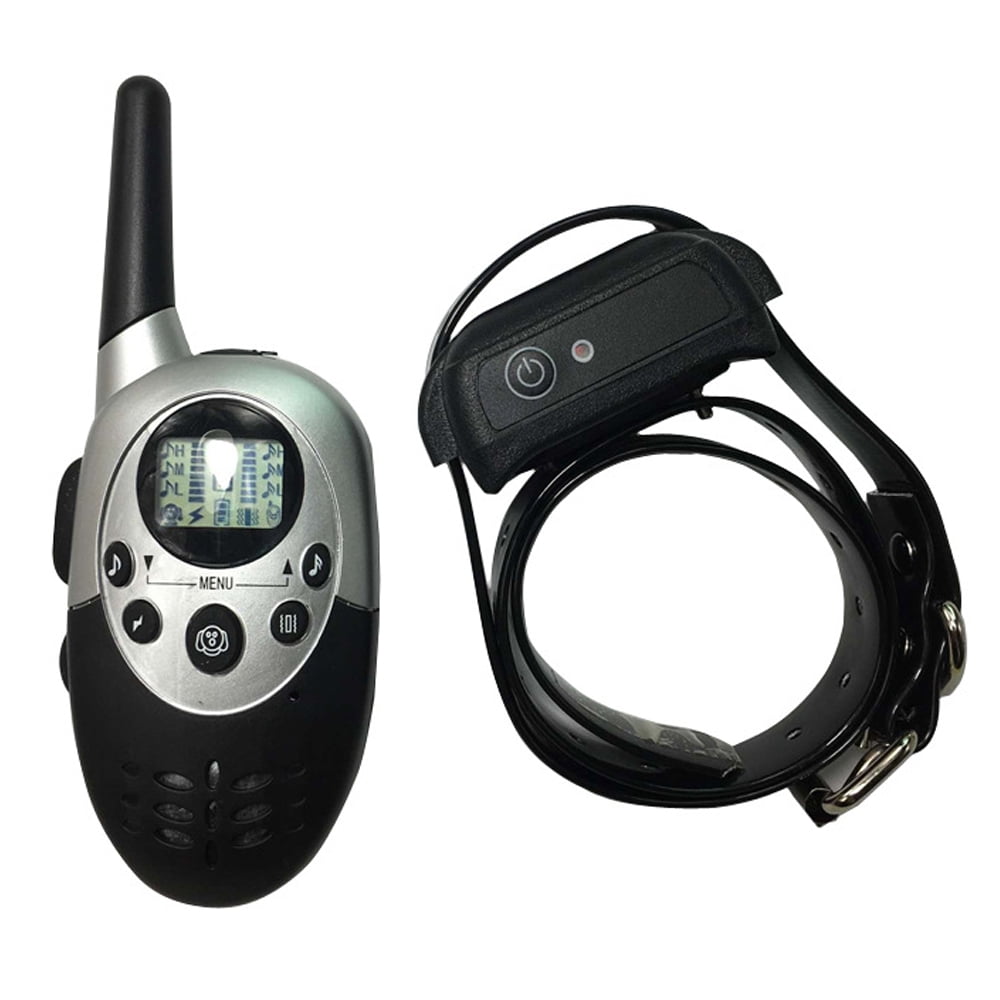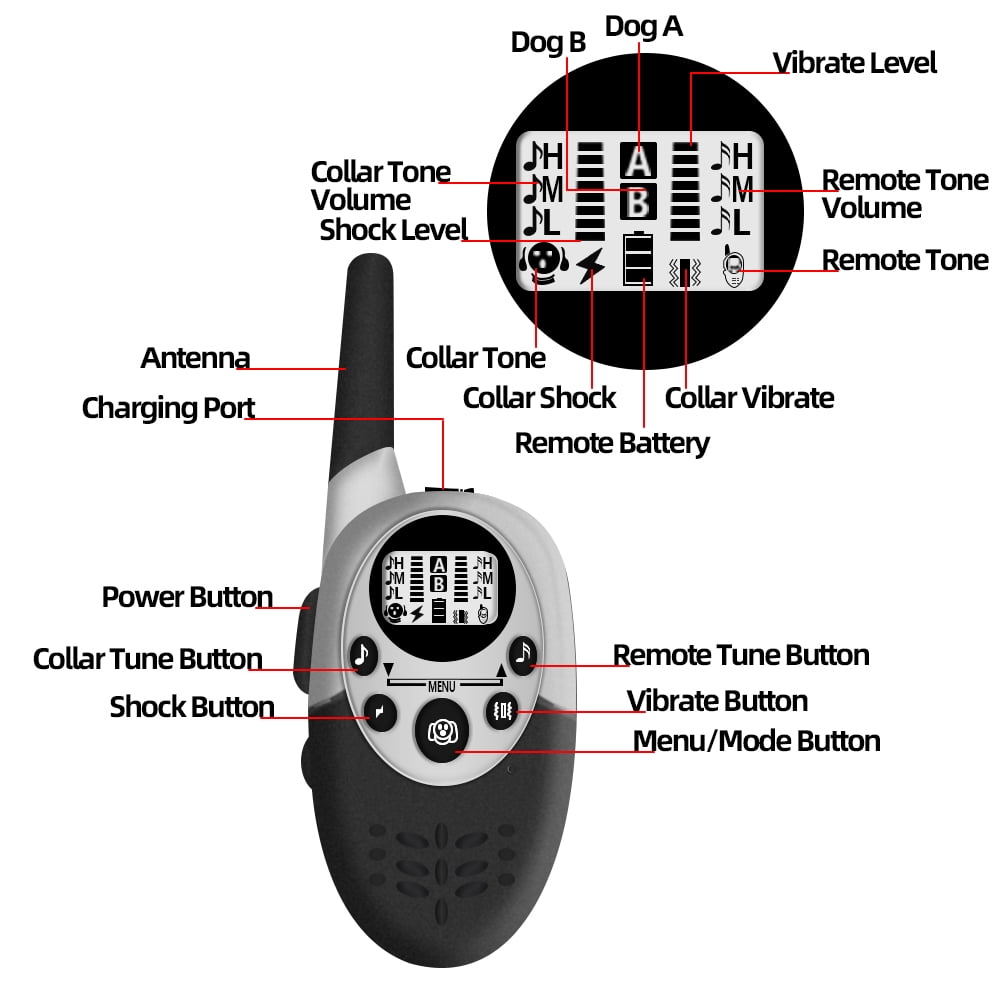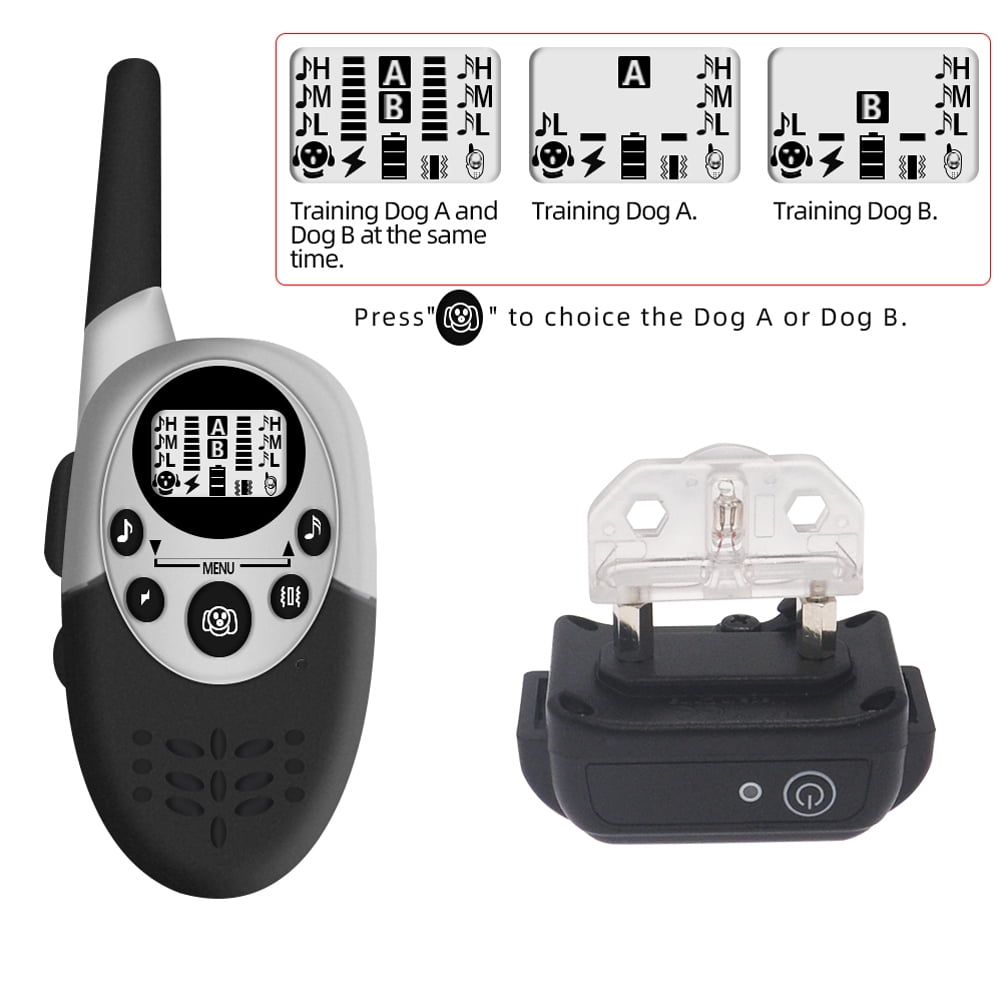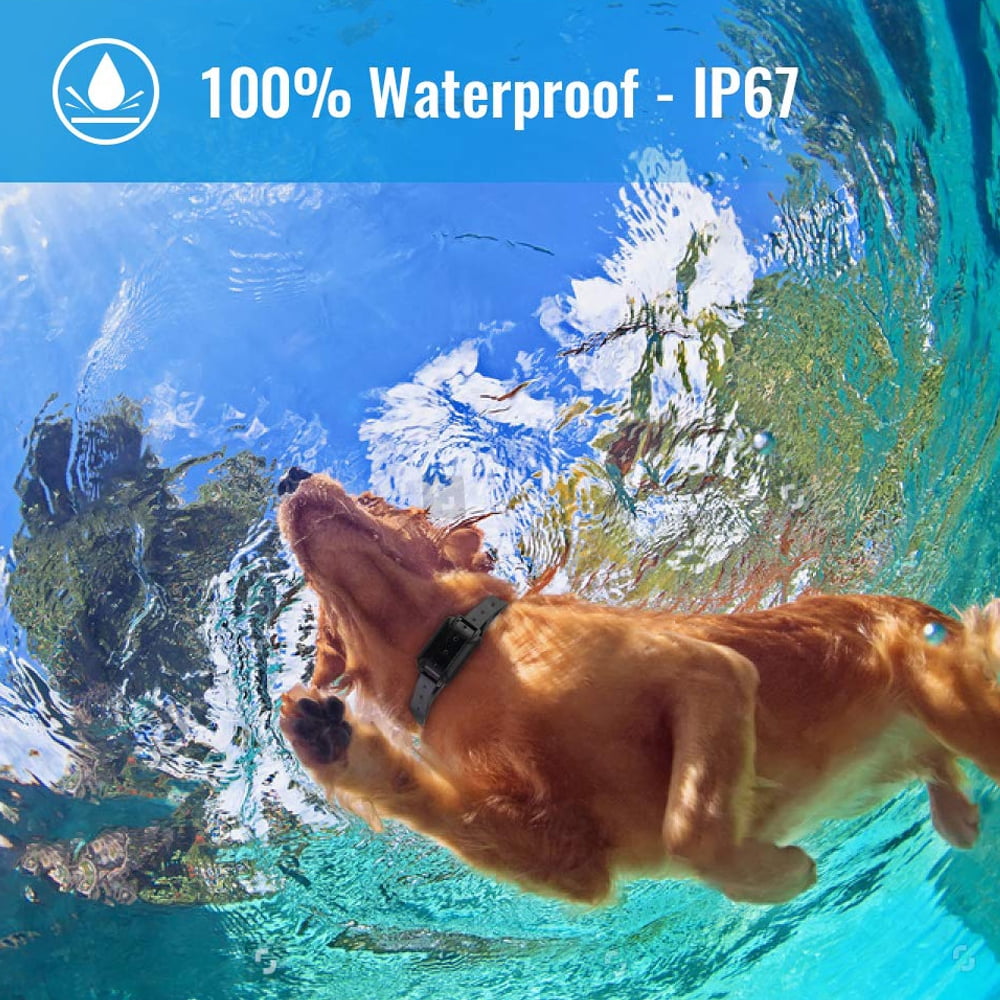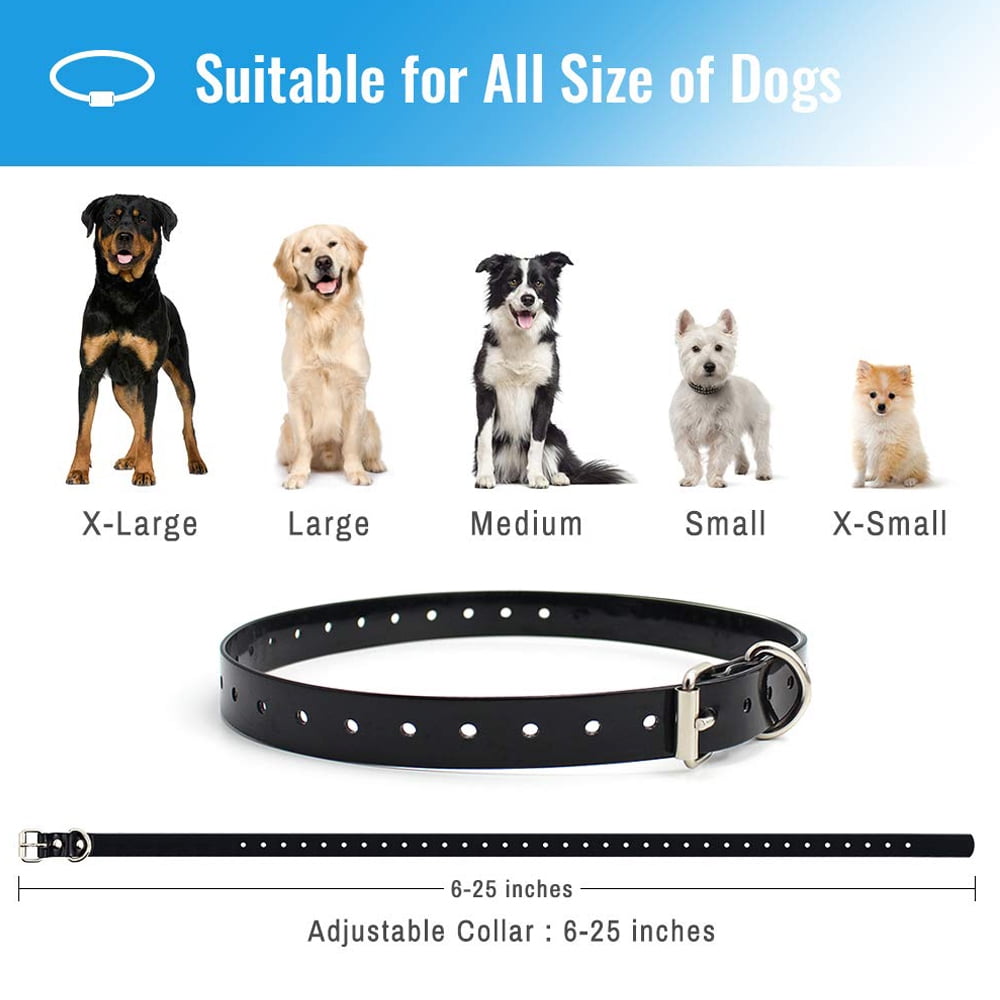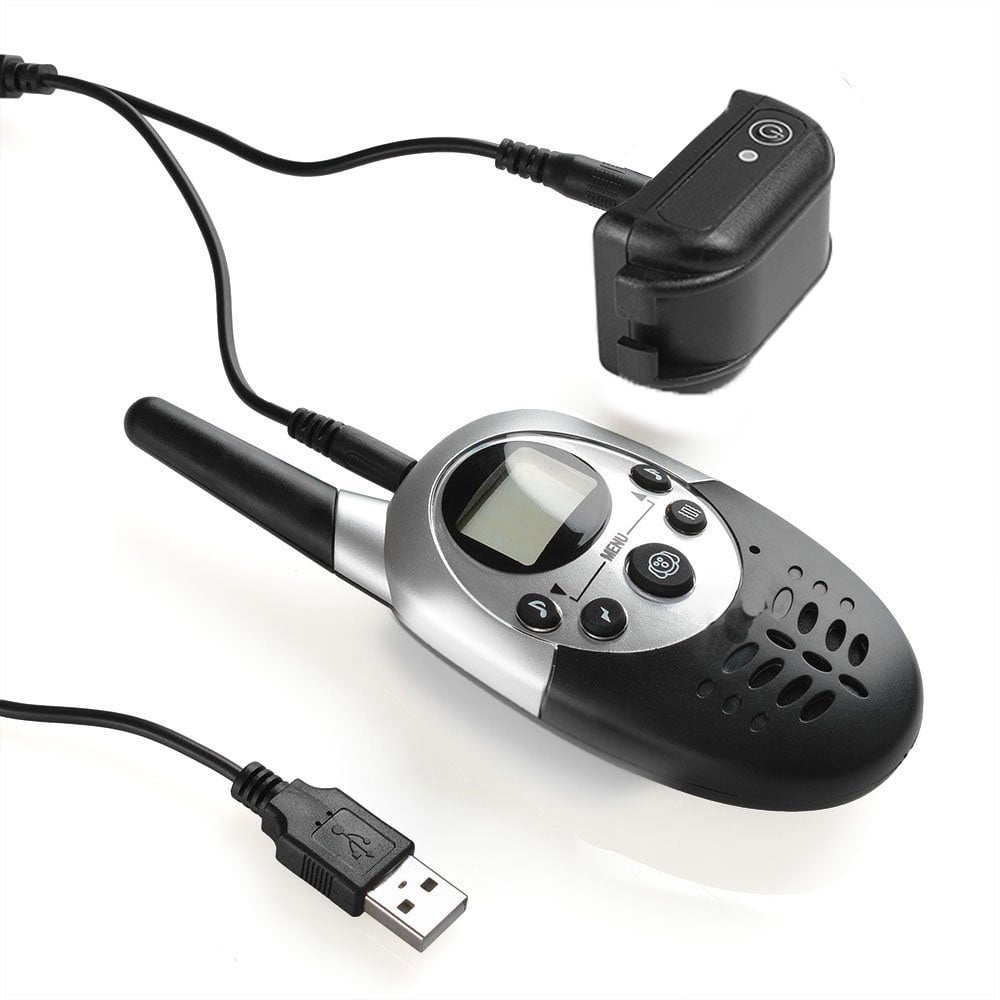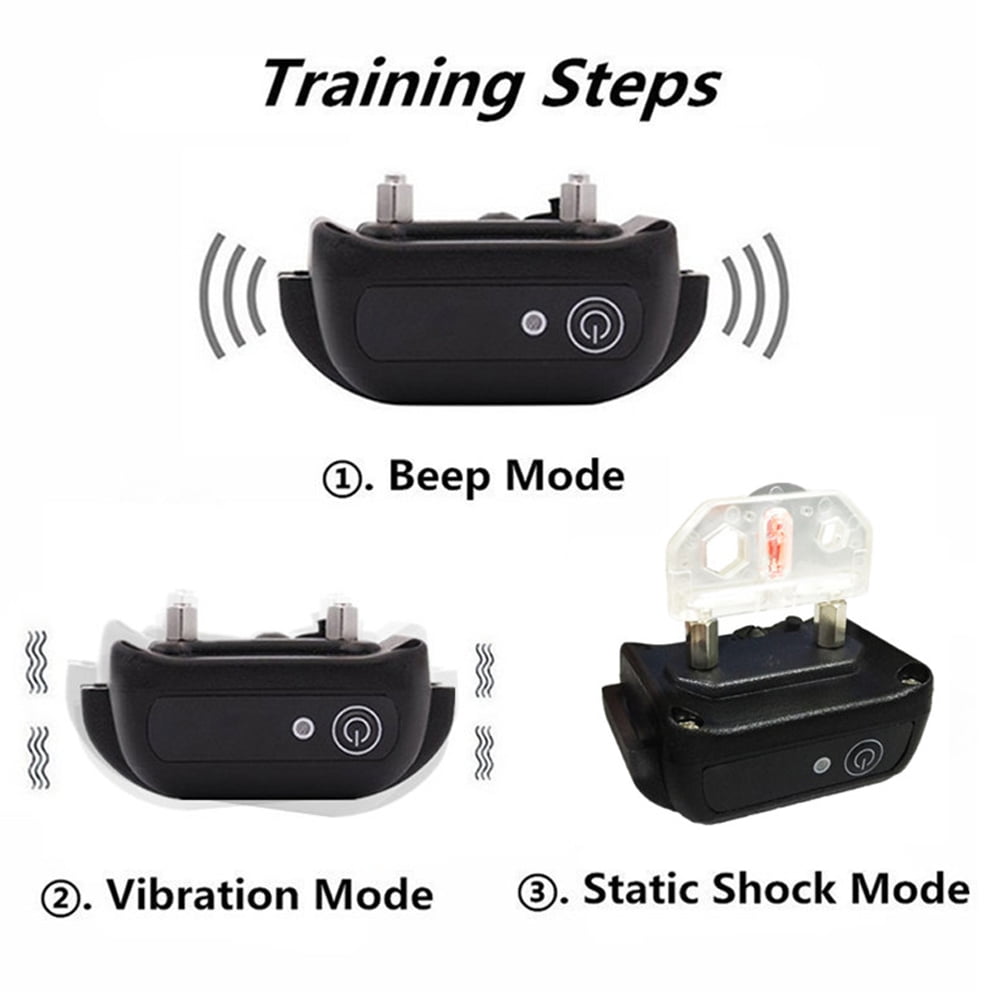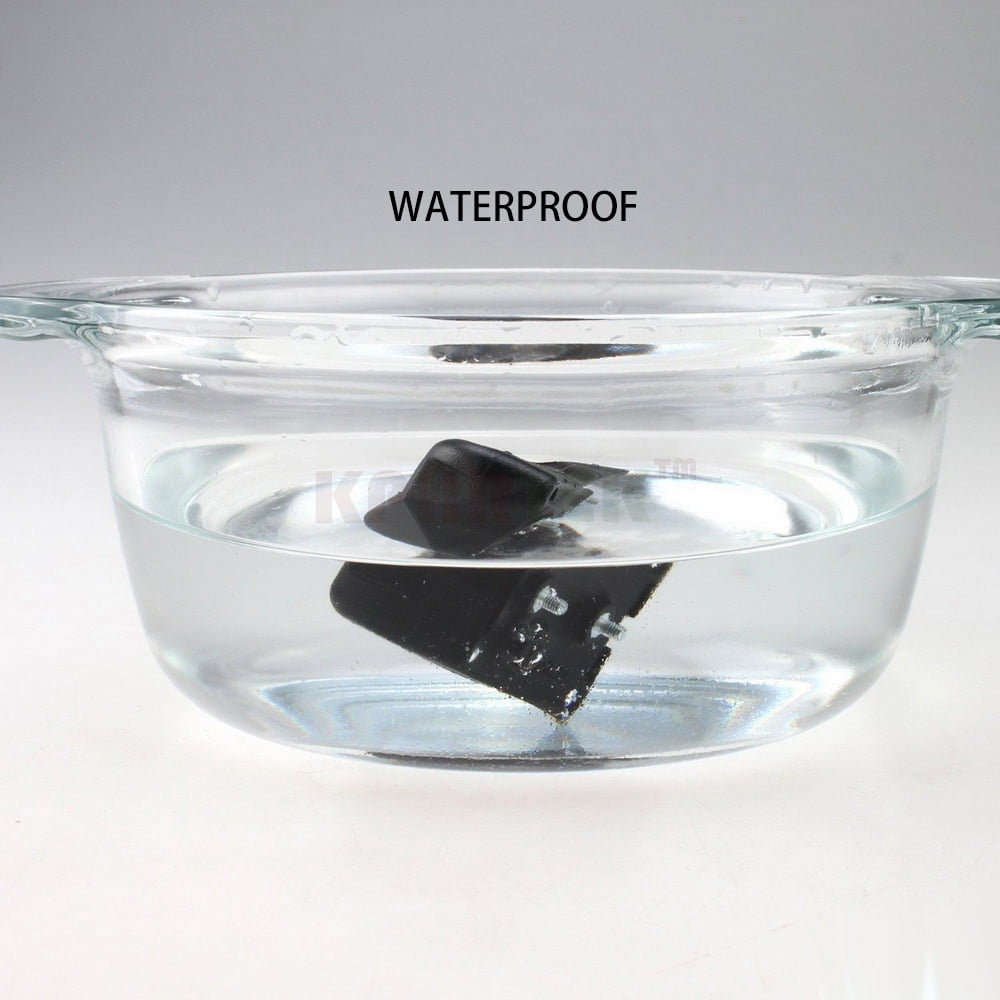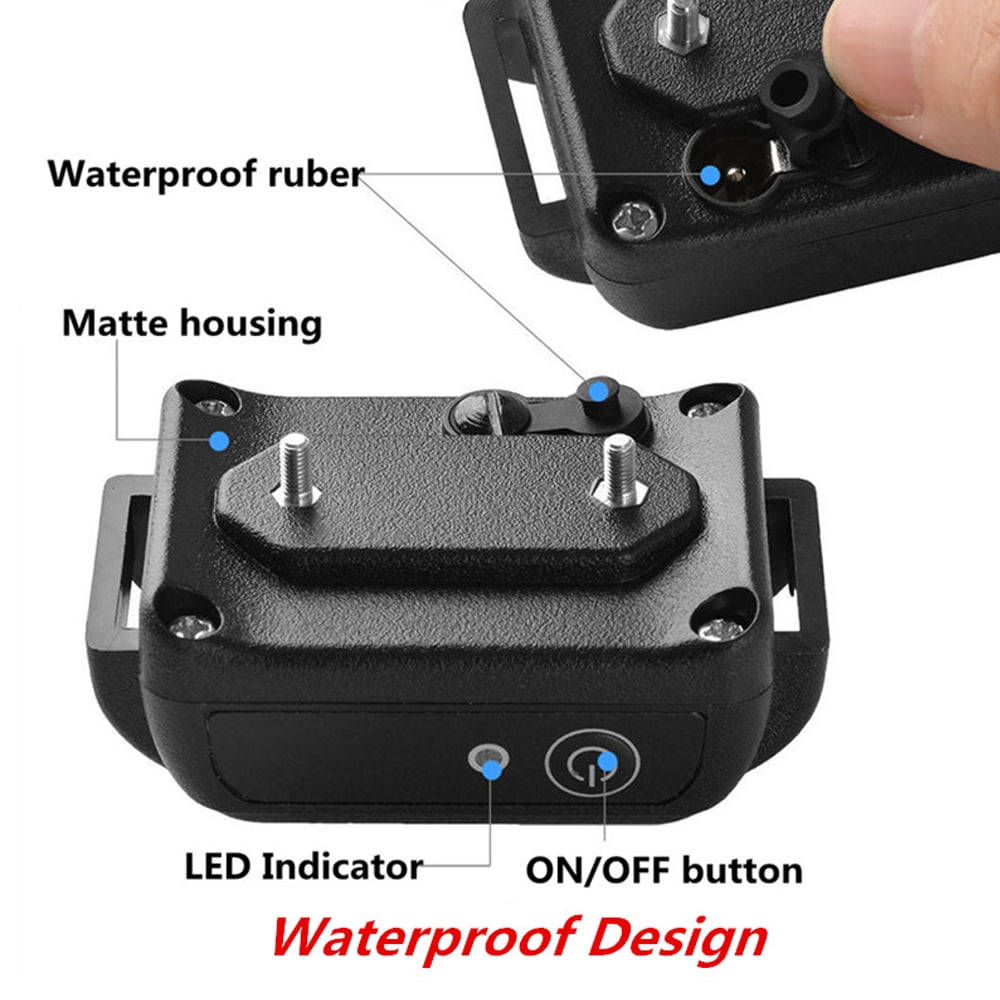 Payment & Security
Your payment information is processed securely. We do not store credit card details nor have access to your credit card information.