Description
WHY?THE ONIKUMA K10 IS PERFECT FOR YOU
Perfect sound:The high precision 50mm drivers of the K10 bring you vivid and clear sound, bringing to life shots and explosions as they whizz by you in game.
Designed for comfort:Ergonomically designed, with super soft over the ear pads, the K10 are some of the comfiest headphones we've ever made, ensuring your absolute comfort after long gaming sessions.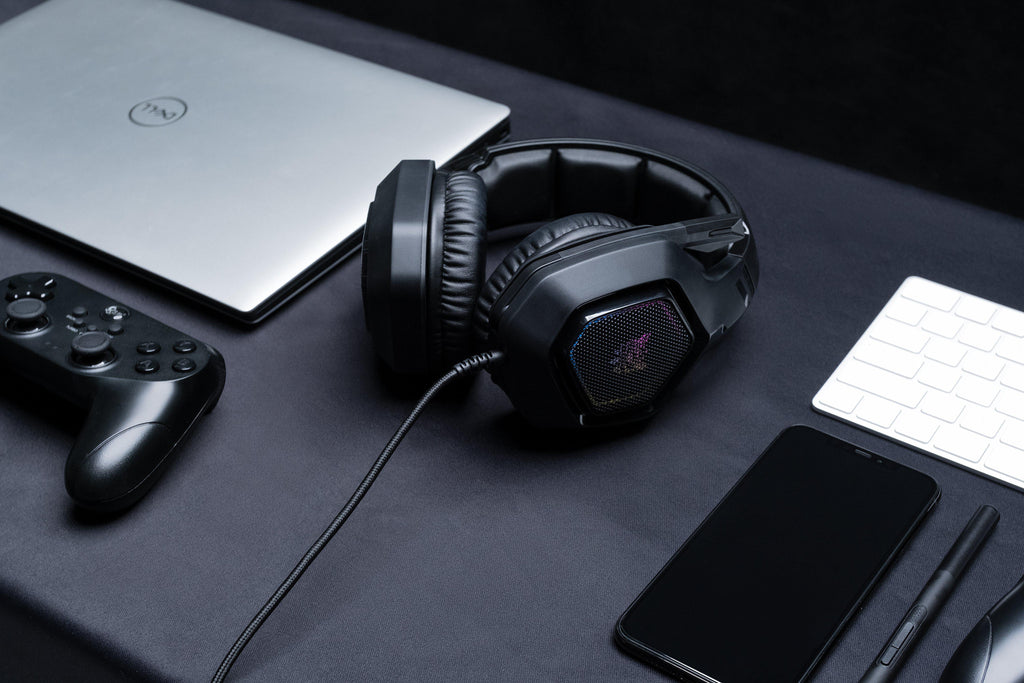 Durable and noise reduction microphone:The awesome inbuilt mic is super flexible, so you never have to worry about pop while chatting to your friends. And with the multi-function in line remote you can keep your eyes on the prize and access your sound or mic settings for extra functionality.
Superior compatibility:?Compatibility ahoy! Fitting pretty much every device with a 3.5mm headphone/microphone port, it'll work with your awesome gaming rig, laptops, ps4, the new X-Box one, your mobile phone, Mac OS, iOS, and more£¡!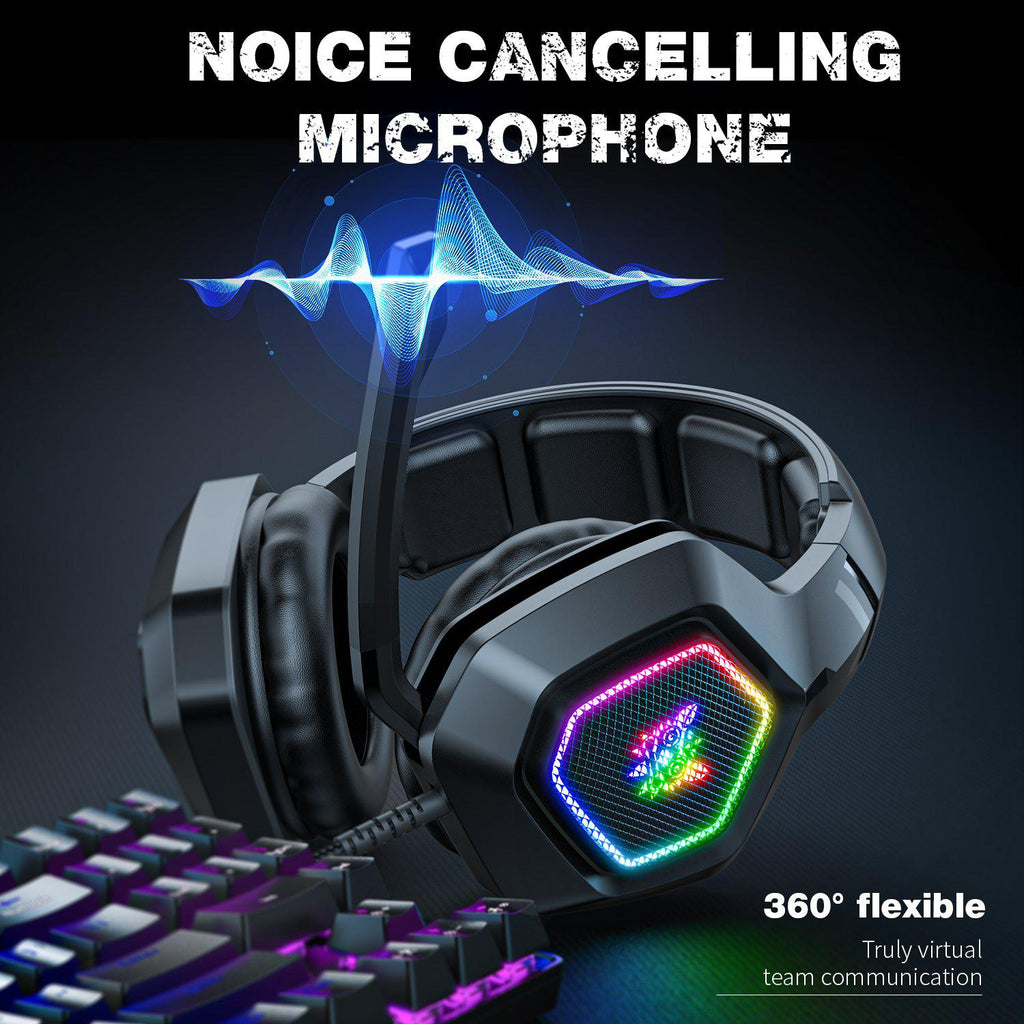 EASY TO ACCESS?:?
The
ONIKUMA K10
?
has an easy to access button providing you the simple way to control the volume of it's sound.
VERY POWERFUL gaming headset for streaming?which gives you freedom and experience the best audio quality sound control.
Generally speaking, the best high end gaming headset is fully loaded with fancy features like surround sound, wider frequency response, and crystal clear microphones. Some gaming headsets do have multiple connectivity supports which is very convenient in long hours of play.
The ONIKUMA K10?is your all time favorite gaming headset that supports your various gaming devices all in one. Never tired of getting to many plug ins and save time in switching on/off your devices.
The ONIKUMA K10?has a?realistic stereo sound?in which it can detect even the softest sound that a human ear cannot hear.
Be more confident playing games in the comfort of your own home using the ONIKUMA K10!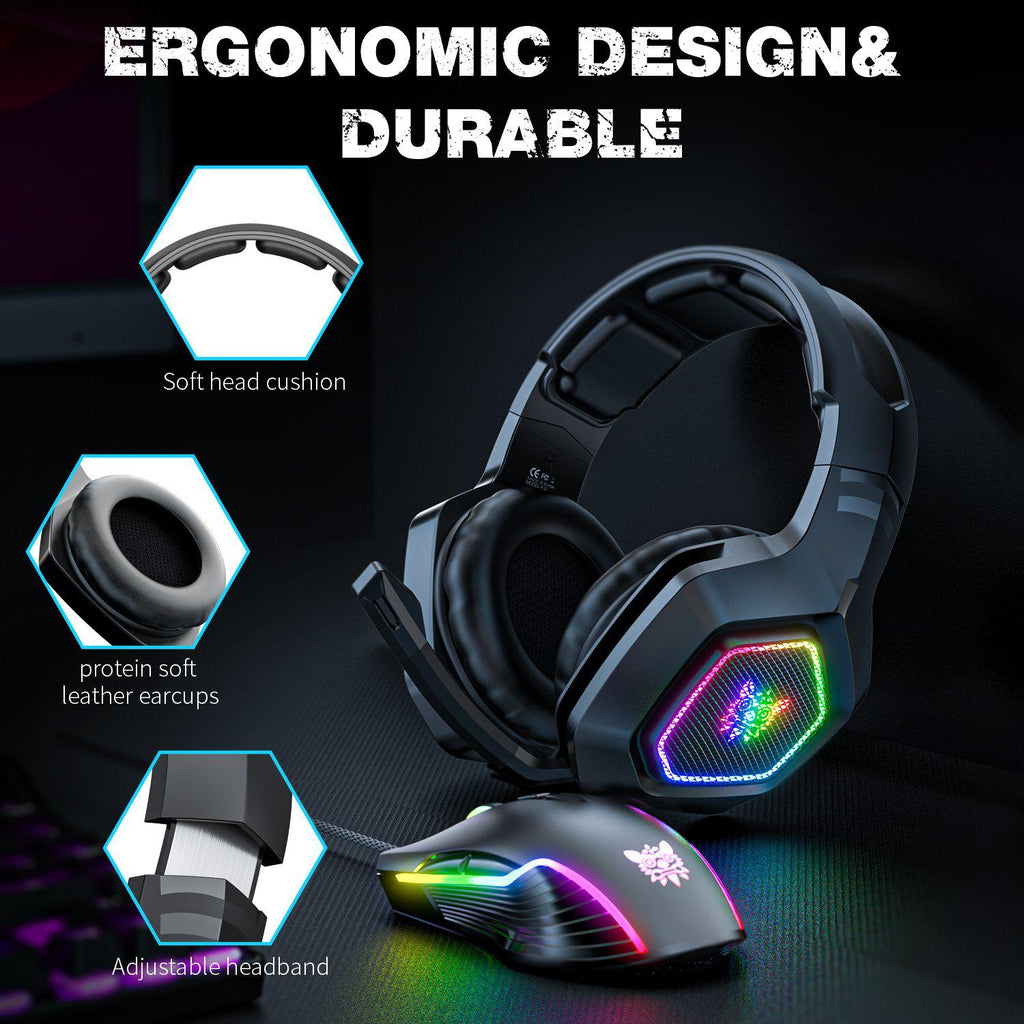 PS4 Setting:
Before apply the headset on your PS4, please test it with your cellphone to ensure it function well.

Insert the headset own 3.5mm jack plug into the Gamepad, then long press the PS button or enter the system Settings.

There is a peripheral machines, choose "Adjust Sound and Devices", "output to the the headphones", then change to the headphones", then change it to "all audio".
Payment & Security
Your payment information is processed securely. We do not store credit card details nor have access to your credit card information.